I believe we did not have this much issue moving overseas.
I had to do some grocery shopping, so I did my obligatory visit to the ammo counter.
Surprise!
In a sense.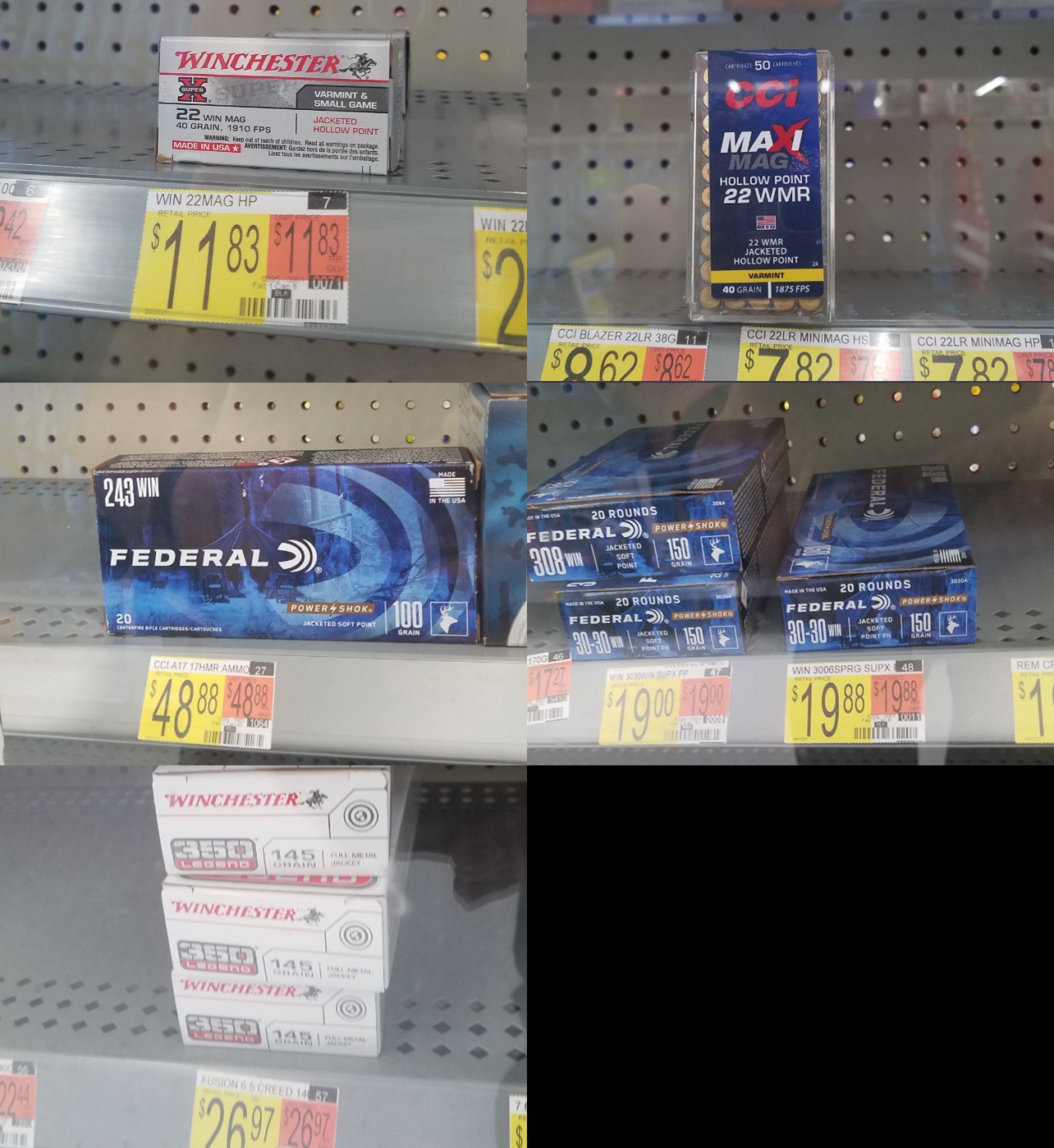 Not pictured is what remains of .22lr like I bought the other day and I am amazed there were still some left.  Although I promised the missus over a stack or Chilton books that I would stop buying ammo because "we are moving and we don't need any more weight, do you understand that or do I have to bang you upside your thick head?" I have been trying to see if I can score some .30-06 because I am pitifully low for it.  So  I ended up thinking "Maybe I need something in 30-30 or that Springfield M1 and WTH is 350 Legend?"
OK, back to the house prep.