You can tell the anti-gun, intersectional Left is just giddy today.
They have 49 Muslim martyrs that they can use to bash Trump, the NRA, white people, and gun owners with.
It doesn't matter that this guy did what he did in New Zealand, or that he seems to have the motivation of The Joker from The Dark Knight.  He just wanted to kick off something to see the world burn.
So it's Trump's fault.
Senator Blumenthal isn't the only one.
All of these are terrorist incidents.

We have a responsibility to understand how white supremacy + online radicalization works, because it is impacting our entire society.

President Trump defunded Federal programs designed to fight the spread of white supremacist hate groups. https://t.co/7WgC65f5Fp

— Alexandria Ocasio-Cortez (@AOC) March 15, 2019
But not just Trump's, your's as well, because you know… you are a white supremacist too.  It's everywhere.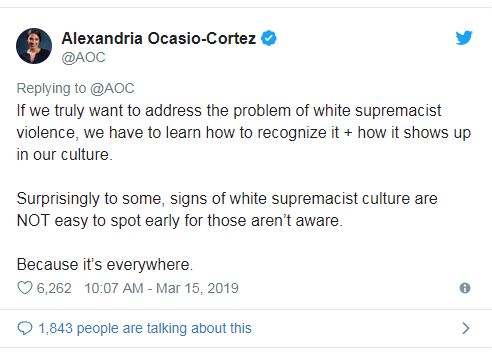 And how do we combat it?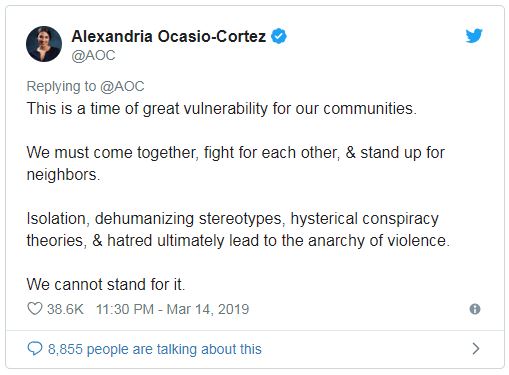 Like the dehumanizing stereotypes and hysterical conspiracies Ilahn Omar and Rashida Tlaib keep throwing out that AOC has defended?
Speaking of dehumanizing stereotypes and hysterical conspiracies, Shannon Watts couldn't help but contribute to the conversion.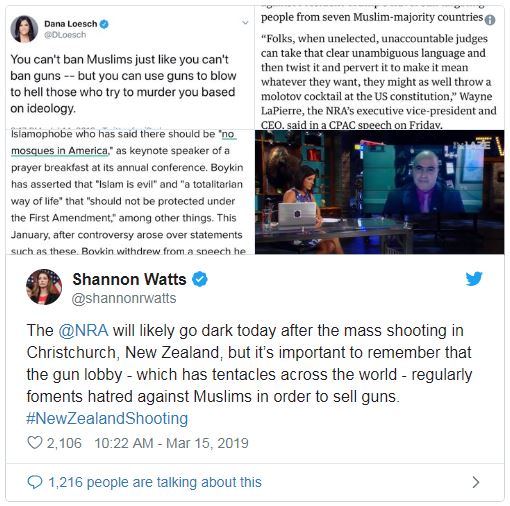 Tentacles across the world.  I wonder where I saw that before…
Maybe Nazi Germany?
Or perhaps the Arab world?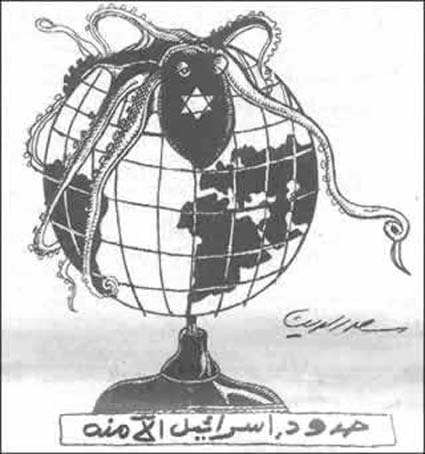 So some radical asshole goes on a rampage for the explicit, stated purpose of stirring the shit pot.
And these people take his bait, hook, line, and sinker and you and I end up being the assholes blamed for this who are going to have to pay for it with our rights.
Fuck the shooter and fuck every politician and activist who did exactly what he wanted them to do.
These activists and politicians can say they are sad and outraged all they want but you can tell that the New Zealand shooter couldn't have made their authoritarian hearts and happier if had had thrown them a party with cake and blowjobs.