Hollywood actors seem to think they are at the command of the world and must impose their will and thoughts on people. The latest moron to spew what any rational person would consider Hate Speech is actor John Cusack who in his twitter account wrote:
"I AM FOR A SATANIC DEATH CULT CENTER AT FOX NEWS HQ AND OUTSIDE THE OFFICES ORDICK ARMEYAND NEWT GINGRICH-and all the GOP WELFARE FREAKS,"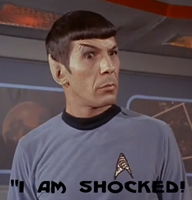 John is a good actor and have enjoyed some of his movies but it is sad to see what their own overdeveloped sense of self importance can do tho his mind. Of course (and no doubt influenced by his publicist/media consultants) he said it was all a joke. Of course we knew it was, we know how spiritually advanced these Hollywood types are and how well they respect other points of views and everybody's rights.<snicker>
More and more Hollywood reminds me of a Carnival's Freak Show. And we are so advanced now that we don't have to sneak inside a seedy tent after paying a dime to see the bearded lady or the fish man, they come out to play in the streets for free!