You know a newspaper is on its way down the drain of irrelevancy when uses Wikipedia for source material.
This was just posted at the Miami Herald Website.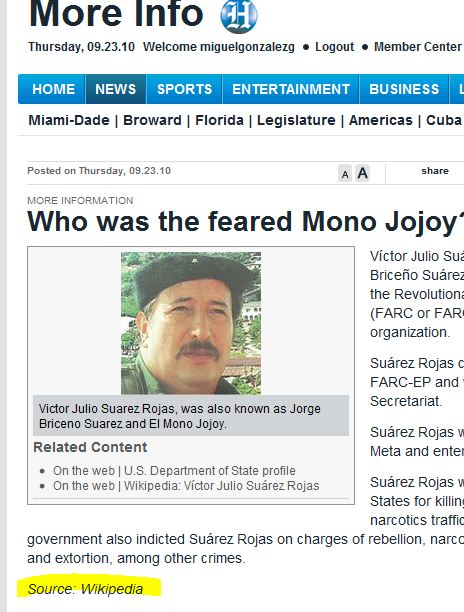 PS: Kudos to Colombia for forcefully retiring the head of FARC and one of the greatest terrorist in South America. They used over 500 soldiers and some 60 aircraft to make sure the sucker did not make it out of his camp. Overkill works.