Salon.com has a heart stabbing story called The discovery of my father's gun. A piece designed to make you hate guns because they posses evil powers that make people do evil things. And the author almost got away with it… almost… until she wrote the following:
My mother sips and continues. "Of course the police want to see it, so I unwrap the duct tape and open the shoebox. It's the first time I've seen the gun in 25 years — it's a .32 caliber Smith & Wesson, and it's pretty. The police think so, too. One of them searches on eBay and discovers a similar gun going for $500.
And that is why they will lose again. They need to lie and emote to sell themselves.
For those who do not understand the quip, Ebay does not sell guns and, to the best of my recollection has never sold guns. They even forbade the sale of anything gun related after the Virginia Tech shooting.
And just in case Salon.com decides to "edit" the "mistake," here is a screen capture of part of the article in question. I saved the whole thing for future references in .pdf format.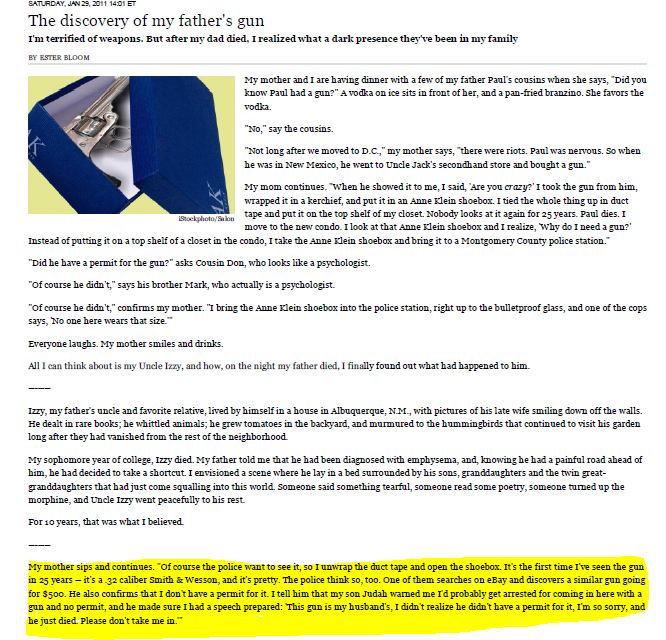 And the highlighted part in fuller size: