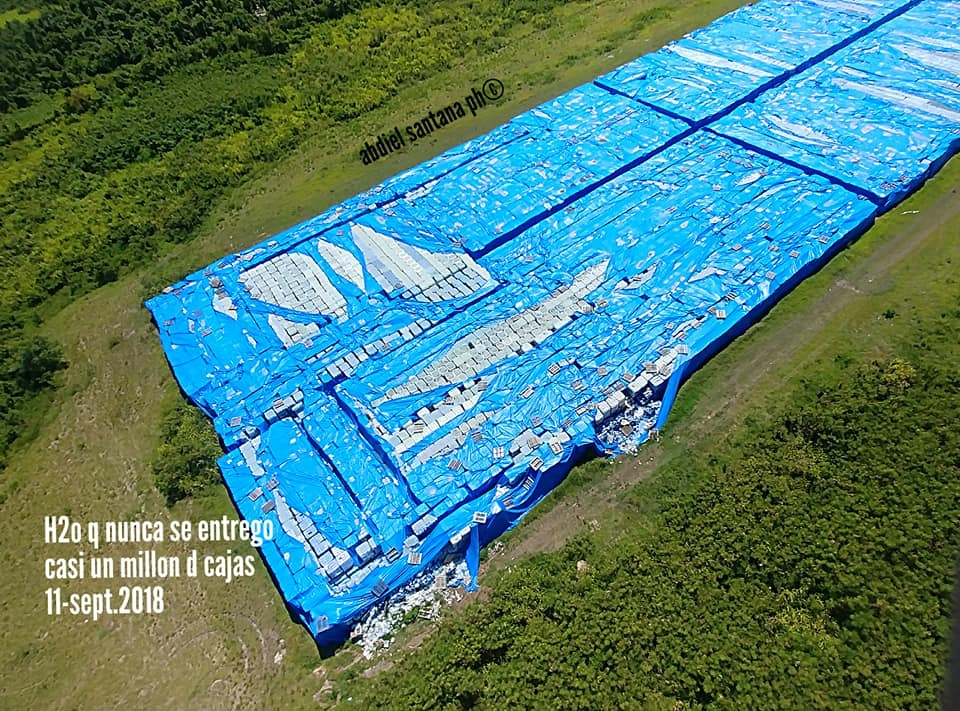 San Juan, PR – The government of Puerto Rico is going after the police officer who released pictures of millions of bottles of water sitting on a runway that was supposed to be given to Hurricane Maria victims.
For reasons unknown, that water has sat untouched for months.
A decorated member of the Policia de Puerto Rico's elite FURA squad released multiple pictures of 20,800 pallets of water that have been left sitting abandoned on the runway of Jose Aponte De La Toree Airport in Ceiba.
…
Puerto Rico Policia Agente Abdiel Santana, a 34-year veteran of the Puerto Rico police force, told David Begnaud of CBS that when he released the pictures, he was "mad" the water was still there, and that it had never been distributed to storm victims in need.
…
Puerto Rico Cop Under Investigation For Photos of $22M In Undistributed Water
Again I ask, do we want Puerto Rico as the 51st State? We do not need a banana country as part of the Union.
Support Puerto Rico's independence!