Not a parody.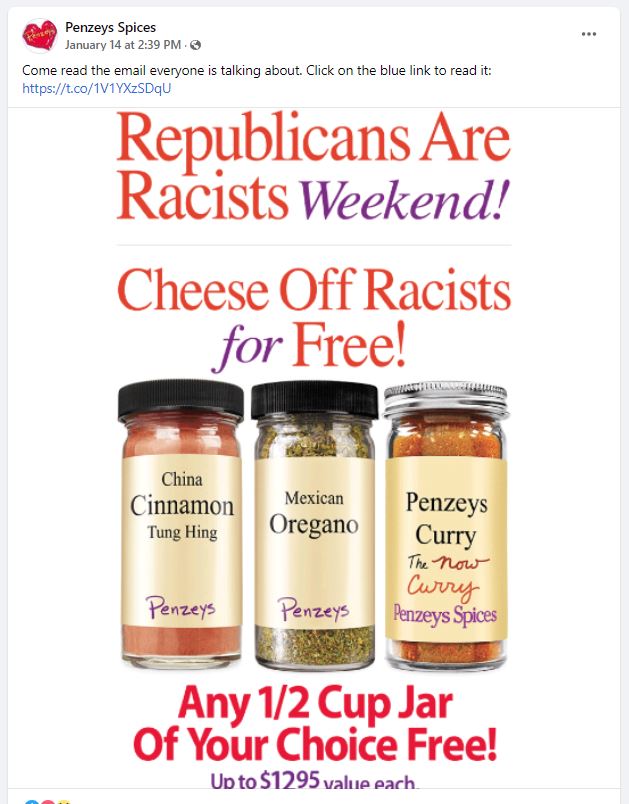 I never heard of these people till today and I have to thank Scrappycrow for sharing this bout of idiocy. To say the owner has a serious mental issue via TDS would be underselling it. Here is the whole email.
Some excerpts:
Remember after George Floyd's murder the anger and righteous outrage that swept across America? Remember how Black Lives Matter stepped in and redirected that anger into peaceful protests that millions of Americans from across all walks of life participated in, amassing a hundred million human-hours of peaceful protest?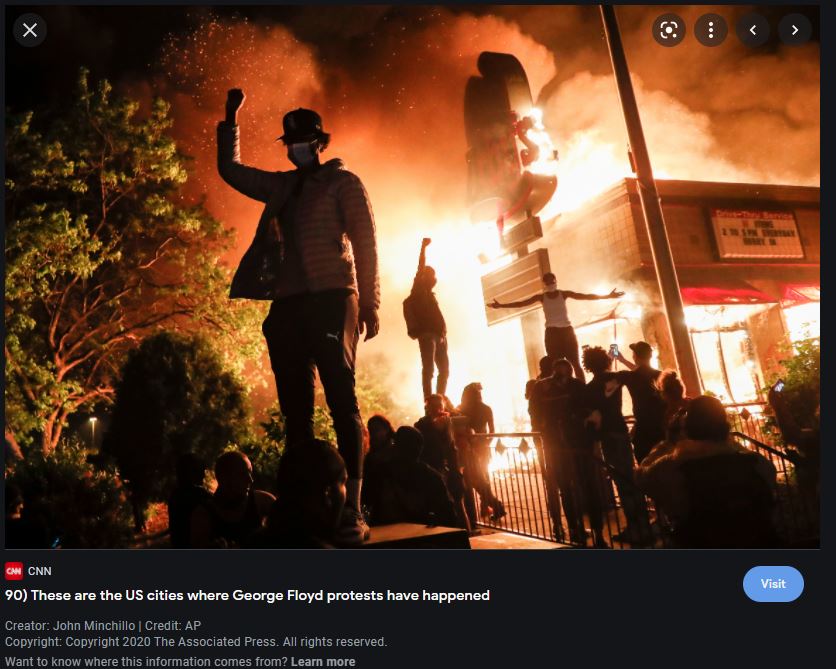 Remember how Republicans, going against a mountain of evidence to the contrary, once again lied and said BLM wasn't a peaceful movement but instead terrorists inciting violence throughout the country and then raced out to buy a crapload of guns because maybe they were finally going to get their chance to shoot a Black person? What a bunch of racists.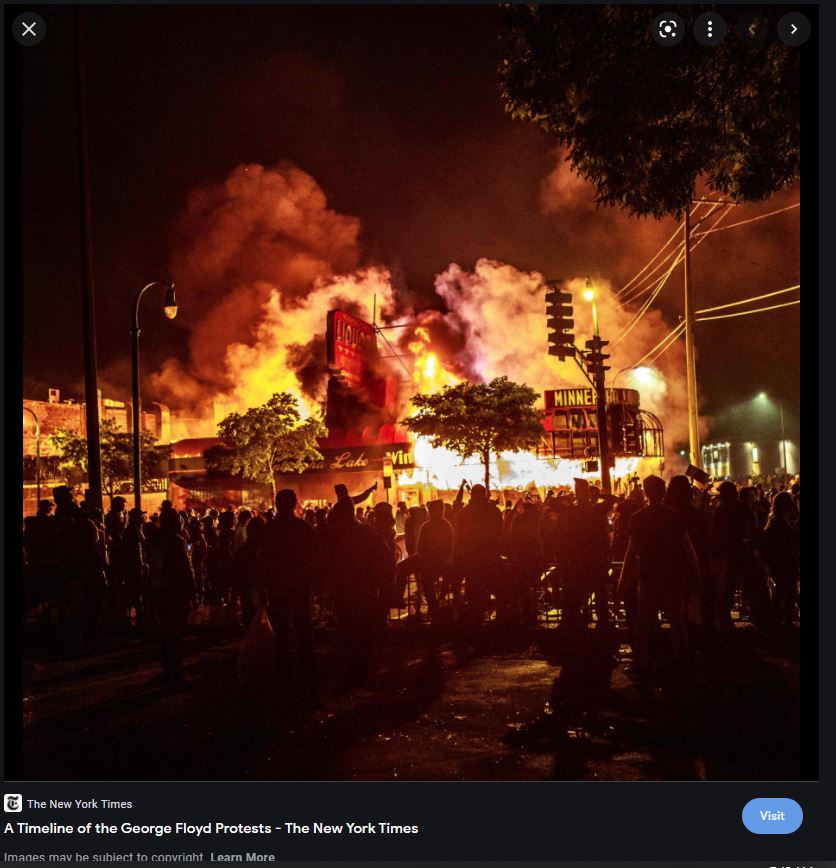 If you're a part of a party that does everything it can to make it harder for Black people to vote, gerrymanders the value of minority votes down into a small fraction of the value of white votes in state houses and in the US House of Representatives, and are willing to vote for candidates of the party that nominated a man for president who explained why he was launching his campaign by saying: "Mexicans are rapists and murderers," the Racist label is one you will deservingly wear every day you stand with them. Get used to it, or maybe instead, become a better person. The choice is yours. We will be here rooting for you to Choose Love.
I do believe this person would love to see us dead. This much derangement and hate will lead to somebody's early demise, and I am hoping it is the owner's via a stroke or a heart attack. Unchristian of me? Fuck yes, but I am not giving chance or quarters to a crazy asshole like that who twisted the truth in such a fashion it will make it "morally" right to have us erased.
PS: Apparently the sister had enough of the crazy shit and opened her own spice company devoid of politics.