Here are some recent Tweets: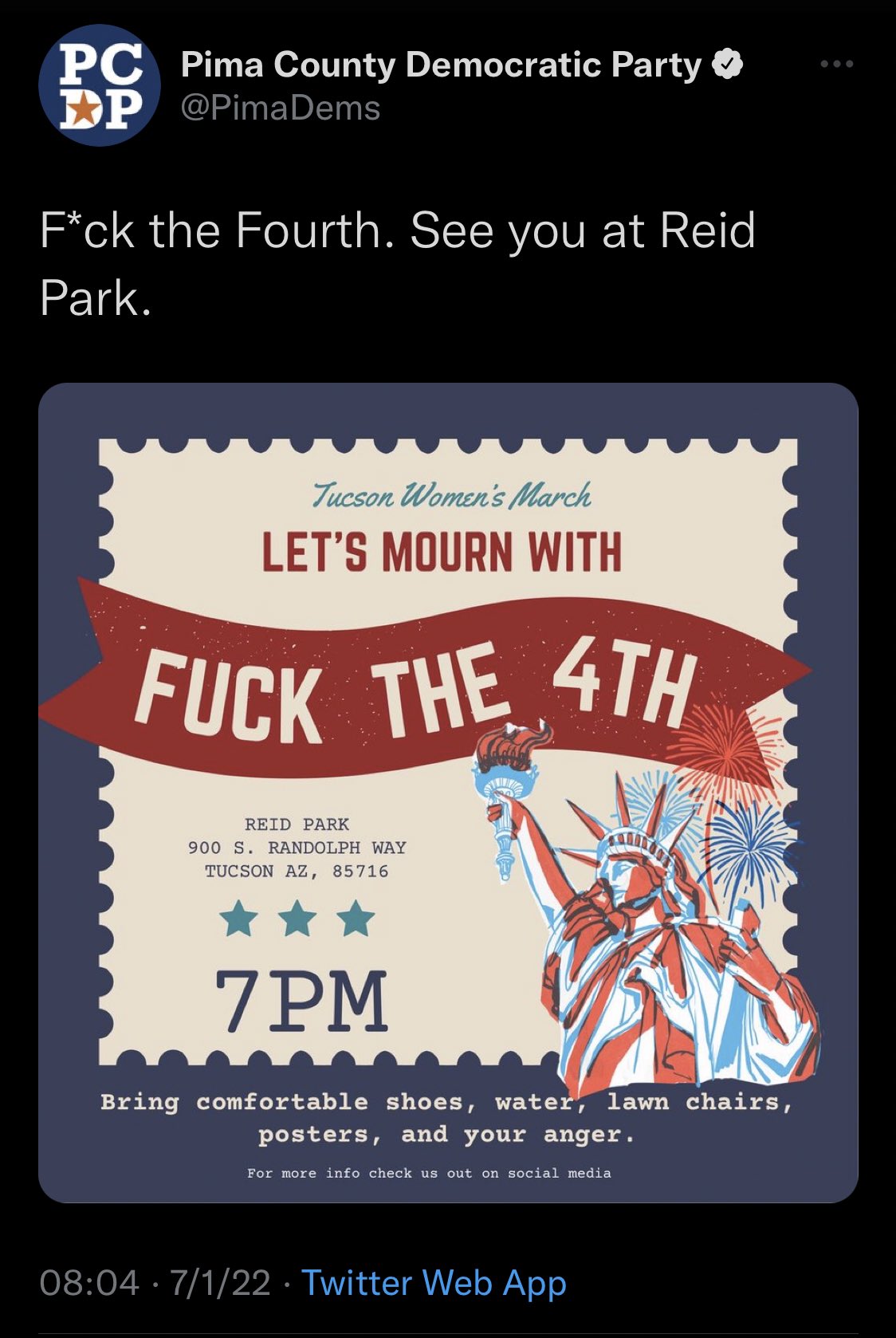 Happy "Independence" Day from me and my reproductive rights. pic.twitter.com/GoIuu4JhAq

— Jessica Chastain (@jes_chastain) July 4, 2022
Daily Reminder: Today's GOP is no longer a political party, it's a white nationalist, FASCIST movement that seeks to impose their EXTREME religious beliefs as the law of our land. The GOP must be utterly destroyed in order to save both our freedom & our Republic. #July4th

— (((DeanObeidallah))) (@DeanObeidallah) July 4, 2022
Considering how much the Left is really hating on Independence Day and how much the Right loves Independence Day, what do you think the identity/political alignment of someone who shoots up an Independence Day parade might be?