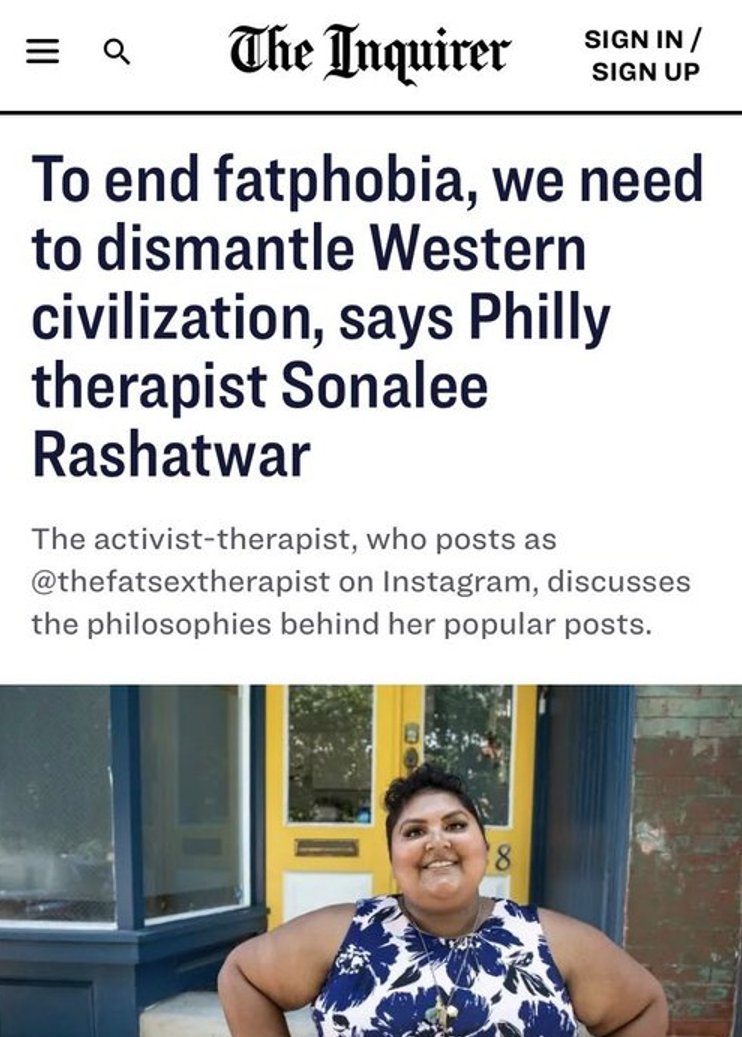 If you have spent any time around children you might have seen a kid say something like "if I can't have/play with it, nobody will."
This person needs to lose weight.
She's probably been told that a lot.
Rather than do the hard work of self discipline, diet, and exercise, she would rather burn down the freedoms and excesses of Western Civilization that made low cost, abundant food available to her.
This is the defining characteristic of two generations of Leftist: "I am unhappy that I can't discipline myself to achieve the things that I want so I'm going to destroy society so that nobody will be happy and successful."