Just saw this: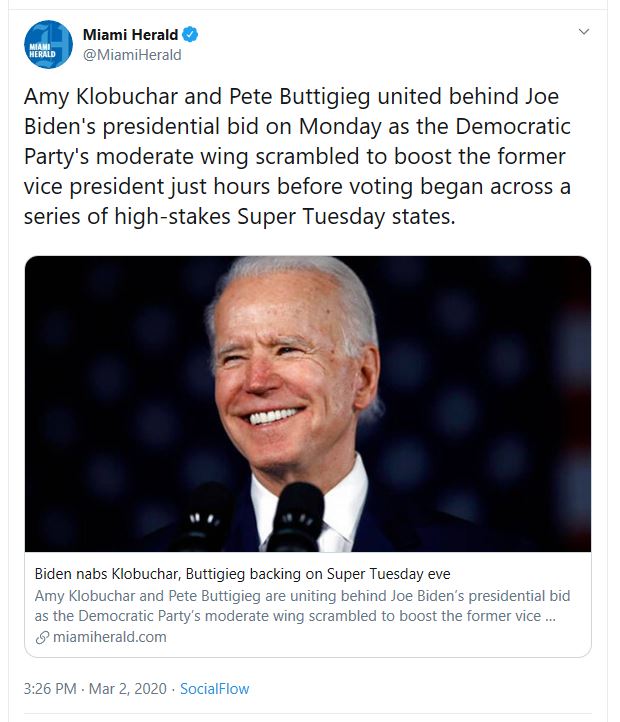 It seems that the Machinery is grinding the path for the nomination of Biden.  He won big in South Carolina and now two of the "lesser" candidates are getting behind him eschewing Bernie.  And we should not for forget the Super Delegates either which have made the caucases irrelevant (Ask Hillary).
Why fun?
I don't know all over the country, but I bet Portland Antifa joins the fray supported by the inaction of the PPD. Anywhere else? maybe, maybe not
Anyways, get your snack in time. Publix has a nice variety of party platters and sandwiches for events like this. We are particularly fond of the Boars' Head Italian Ringleader.