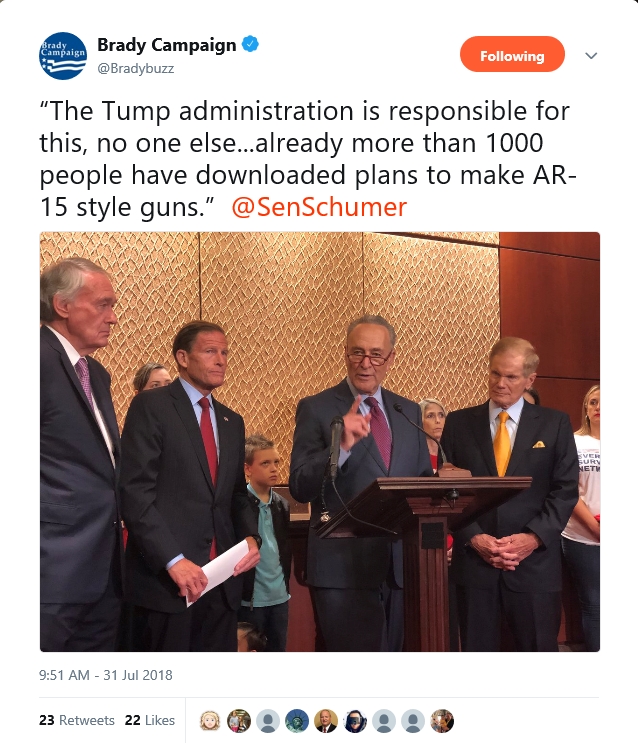 Bubba, I have news for you: If a thousand people already downloaded the blueprints, you can kiss your ass and whistle a tune and have the same effect as trying to  stop it from spreading those downloads and bring them back.
Now, I figure that Defense Distributed is already experiencing a lot of traffic. If you manage to get your hands on the blueprints, share them with somebody you love.  And let people know in Social Media that you have shared the files! In Twitter is showing #StopDownloadableGuns and probably the same for the Instagram thing.
You can't stop the signal, Mal.
PS: The idiot on the right with a yellow tie is Florida's Senator Bill Nelson.