I've seen this meme posted on a few differ Twitter accounts.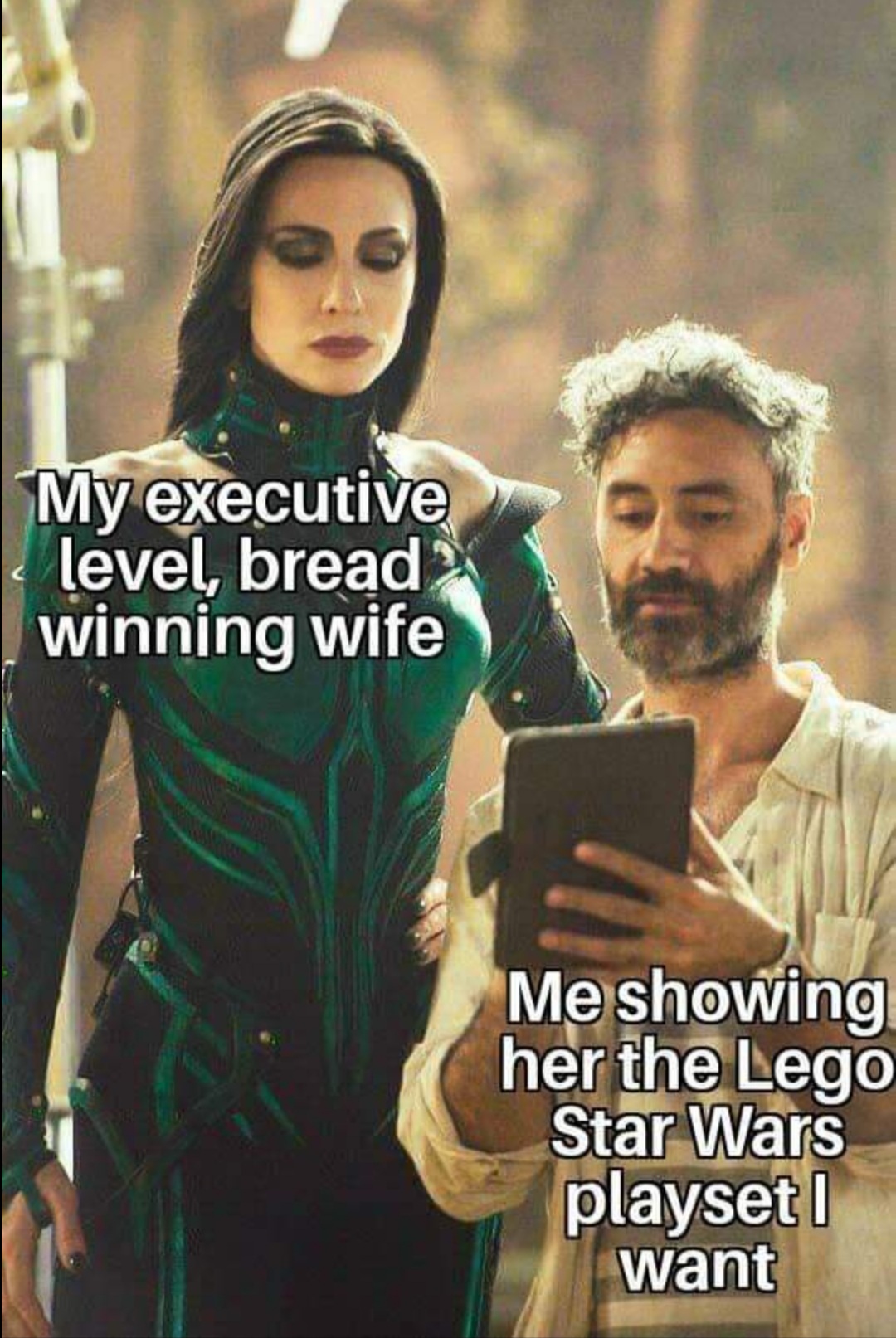 I understand that in this day and age that a wife can make more money than her husband.
What o do find objectionable, grotesque is probably more accurate, is a grown man asking his wife to buy him a lego set like he's a 12 year old boy.
The horrifying thing is how many people I've seen, both women and man-children, say how great this is.  How many husbands want this and how man wives would use this to get their husbands to do more chores or domestic tasks.
This is not a husband and wife relationship. This is a child in a weird oedipal relationship with a surrogate mommy.
What happened to manliness in this country?
Why is this any way socially acceptable?
It's a sad state that this gets more praise than condemnation.