I saw this Tweet by Congresswoman Alexandria Ocasio-Cortez, and it is beautiful.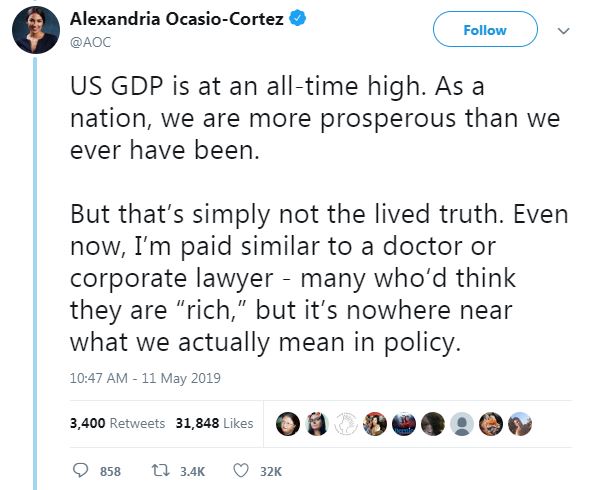 She ran her campaign on and got elected to office on wanting punitive taxation of the rich.
Now as a member of the United States House of Representatives, she earns a salary of $174,000 per year. That puts her in the top 3% income bracket for earners in the United States.
Now she realizes that all her policies are going to bite her right in her shapely 3%'er ass.
So now she has to redefine rich to being more than what she earns as a Congresswoman.
So how much is rich enough to get taxed to death?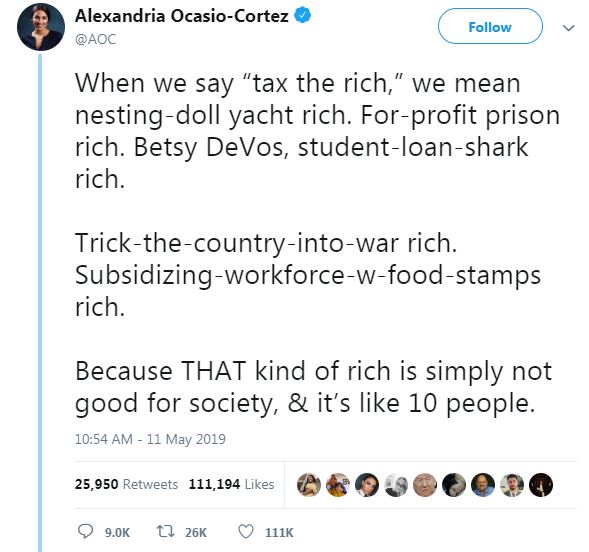 More than she is going to be able to make on a Congresswoman's salary with the potential for any book deals or speaking fees.
When you ask a socialist "how much money does a person need to have for them to be part of the 'evil rich?'"
The answer is always "one more dollar than I have."
It never fails.