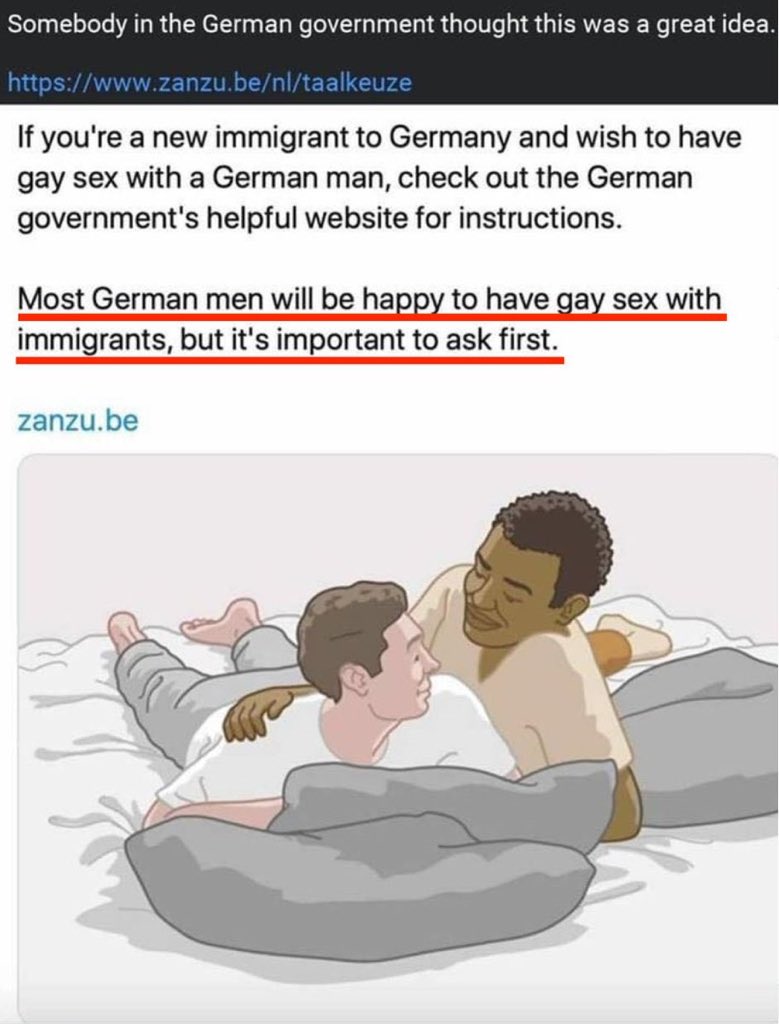 This is not a parody, it's from a European sexual health website.
I don't believe most German men do want to have gay sex with anyone, let alone an immigrant from North Africa or the Middle East.
Shit like this is why there is a growing Far Right/neo-Fascist pushback in Europe.
It will be terrible and it will be a result of the Woke Progressive Left being crazy and unable to moderate itself.