"ZOMG1 ZOMG! We are all gonna die!"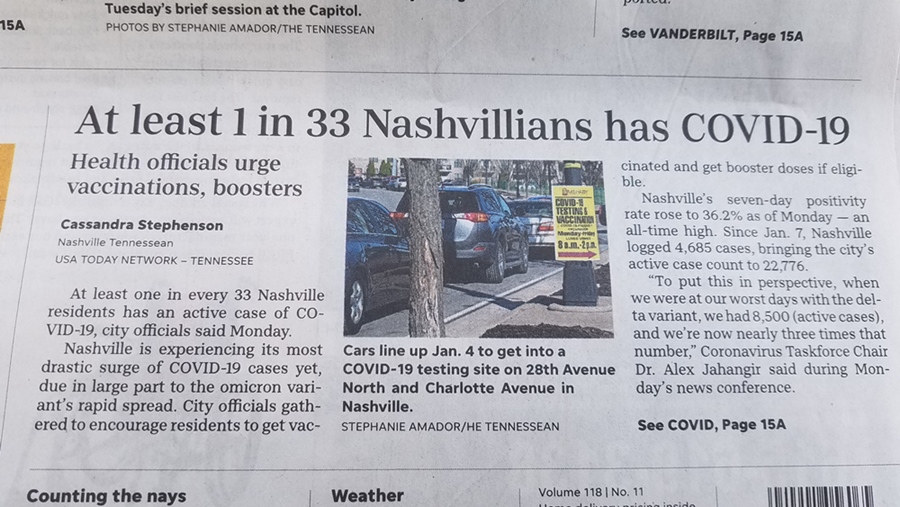 Do you know what kind of attitude people have about OVID in Middle TN? somewhere between Deputy Samuel Gerard "I don't care" and Gunny Thomas Highway "You're beginning to bore the hell out of me."
The greatest difference between Florida and Tennessee is that the Media still controls the "panDammit" Narrative while in Florida, journos are beaten into ridicule regularly by Governor DeSantis and the rest of the staff. TN's Governor Lee does look a tad soft, but I am still a newcomer so I can't say if it works for the State or not.
Other than medical facilities demanding masks, you will probably will not see any other location where you are forced/asked sternly to wear a Fauci Face Diaper. Same as back in Florida, you will see elderly people wearing the mask and I don't think anybody has one negative thought about that since they are a sensitive group for getting the virus bad, God Bless them and hope it works for them keeping them safe. Then you will see the Mask Fashionista, strutting his muzzle device with the pride Vegan Crossfitter chomping on a gluten-free, plant-based protein muffin. Whenever I see an example of that zoological specimen, I seem to develop a strange, fully phlegmy coughing fit. The look of sheer horror in their eyes is just priceless.
Las aguas volveran a su cauce. (The waters will return to their course.)
I do hope so.