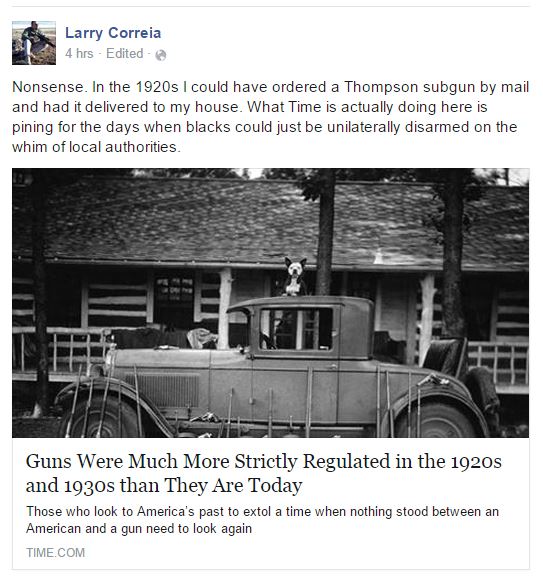 What Time is actually doing here is pining for the days when blacks could just be unilaterally disarmed on the whim of local authorities.
As many already know, up to 1934, you could buy a Thompson Sub Machine gun by mail and have it delivered home. Sears sold guns in their catalog, young kids could buy hunting rifles at the local hardware store and soldiers brought many full auto and even crew served machine guns from WWI for their personal use.
Of course, you had to be White to enjoy the privilege. Time does seem to be wishing for that.  Jim Crow hides in Manhattan nowadays.