The Left has a shoe fetish.
Back when Wendy Davis was filibustering for abortions in Texas, the internet made the pink running shoes she wore a symbol of resistance and Leftist women everywhere bought them.
The new one is green Converse Allstars.
Maite Rodriguez was wearing a pair of green Converse Allstars when she was killed in Uvalde.
Matthew McConaughey said that they were the only way her parents could identify her body, because her green shoes had a hand drawn heart on the toe.
Matthew @McConaughey's wife Camilla holds green high-top Converse shoes of the one of the Uvalde, TX victims.

"These are the same green Converse on her feet that turned out to be the only clear evidence that could identify her after the shooting." pic.twitter.com/uImP8xutsn

— CSPAN (@cspan) June 7, 2022
Later, McConaughey's wife was seen wearing those shoes.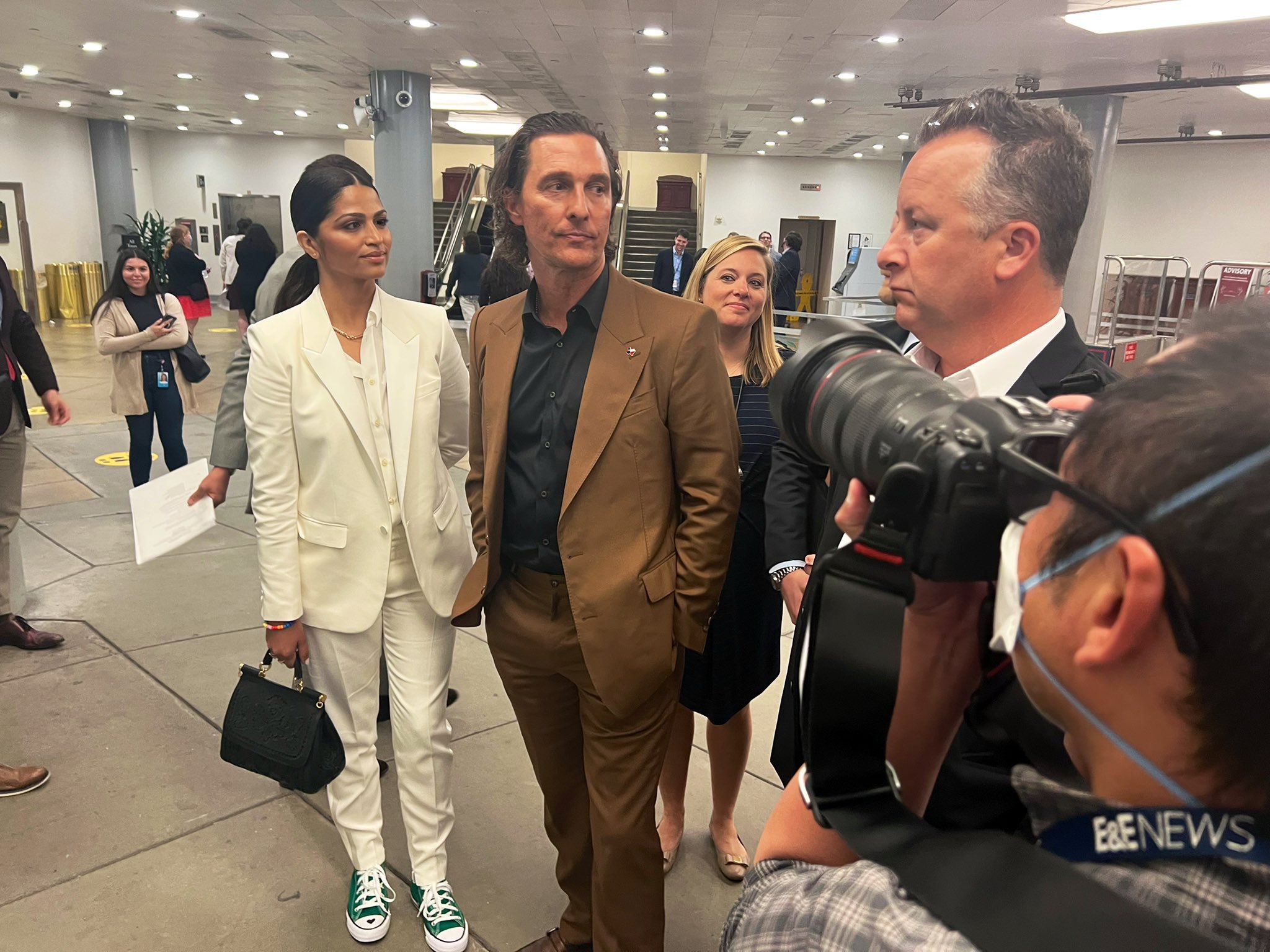 If you're wondering why she's wearing crime scene evidence or why the shoes are so clean, it's because they are actually new shoes with a new heart drawn on as a prop.
It's horribly tragic that Maite was killed, but the story about how her shoes were the only way her parents could identify her body is improbable bullshit.
But green Converse Allstars are the new thing.
#NewProfilePic pic.twitter.com/B7hSqwpqhy

— David Hogg ☮️ (@davidhogg111) June 8, 2022
My daughter just asked me for green Chuck Taylor classics in memory of Maite from #Uvalde, & they're already sold out. Hey @converse maybe consider a "special edition" green hightop with a heart on the right toe (and proceeds going towards her family, or gun reform)? pic.twitter.com/LvH7Cw2ywc

— Mary (@SuddenlyMary) June 7, 2022
Remembering Maite Rodriguez, who wore the green converse shoes everyday to remind her of her goal.💚 pic.twitter.com/4cFGBqyryy

— Wall Street Queen (@WallStreetQuee2) June 9, 2022
And it goes on…
I guess orange is out and green shoes are in.
We are going to be bombarded with this new symbol because never let a tragedy go to waste.