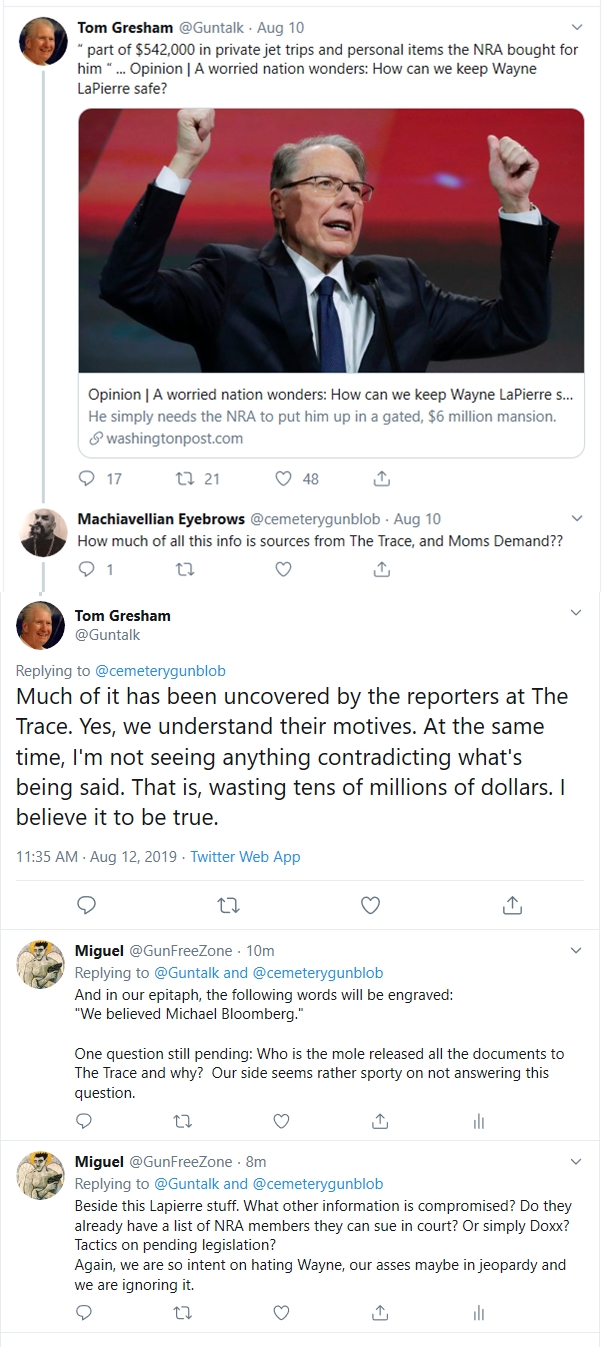 I am not going to rehash my disgust at how eagerly some Gun Owners are doing the job of helping Michael Bloomberg destroy the NRA.
We have or had a mole deep inside the NRA. There is no way Bloomberg  got that information without the help of somebody deeply inside the organization. But I believe we are dupes in thinking that was the only information extracted from the NRA. What about documents explaining strategy: past, present and future?  How about congressional contacts that are not common knowledge? And how about the membership list? Is it safe or is it in the hands of Bloomberg?  Old heads will remember back in the 90s when Mayors of several cities tried to sue the NRA for the membership list so they could tax gun owners for ER expenses of gunshot victims.  We are in the 21st Century now and besides a lawsuit, that list can be released so we are Doxxed for our constitutional beliefs.
I don't see anybody considering this (If there are, my apologies and please link in the comments) and that is just mental laziness. But again. Hating on Wayne is easier than actually think.