Chucky was created by Don Mancini, a gay man, and several of the films feature queer characters and themes, including Chucky's child Glen. In the new Chucky series for Syfy, the main character is a queer teen boy named Jake. The Chucky TV series premieres October 12 on Syfy.
As for his film career, Mancini, 58, found the horror genre to be "a hospitable place" for him as a young gay man starting out in his 20s — although he admits he was "relatively discreet" around studio executives about his identity. "I was never aware of being discriminated against…particularly as a gay guy," he says. "Although, you know, it's possible that I was and didn't clock it… because it's certainly — even more than it is now — was very much a straight white male club."

Today, Mancini has nothing but praise for young actor Arthur, also 14-years-old, and best known for his roles on The 5th Wave and Transparent. Mancini knew Arthur was the right actor for the role. The story includes a budding romance between Jake and his friend, Devon Evans (Björgvin Arnarson). And Arthur's understanding of the part shone through — even via a virtual audition.
Chucky Is Back & Queerer Than Ever Thanks to His Gay Creator (out.com)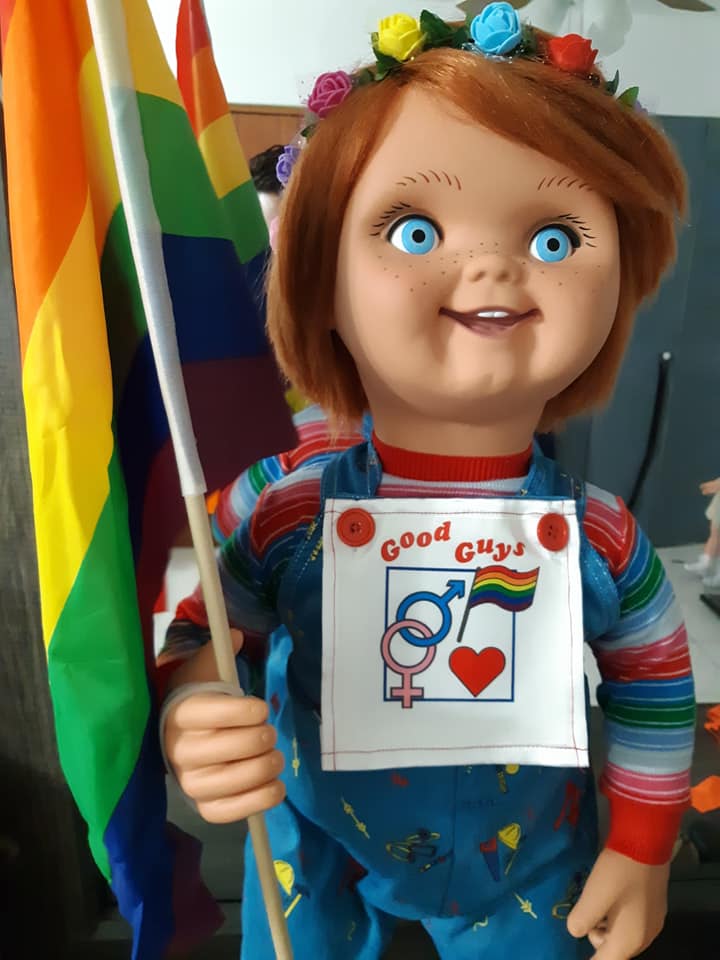 It seems they have been injecting some of the Queer politics for a while now and decided to come out full stupid with the TV version.
Oh well, other than the first mildly amusing movie and the likeness with former NFL coach Jon Gruden, it has been a long while since I even care to entertain a thought about the evil doll.
Prediction: Nightmare on Elm Street will also be rebooted, but the story will be that Freddy Kruger was burned alive and killed by terrorist parents who frowned on him in drag and teaching Second Grade kids about gender swapping and gay sex.