Apparently, you can only eat foods that go along with your political beliefs or risk consequences.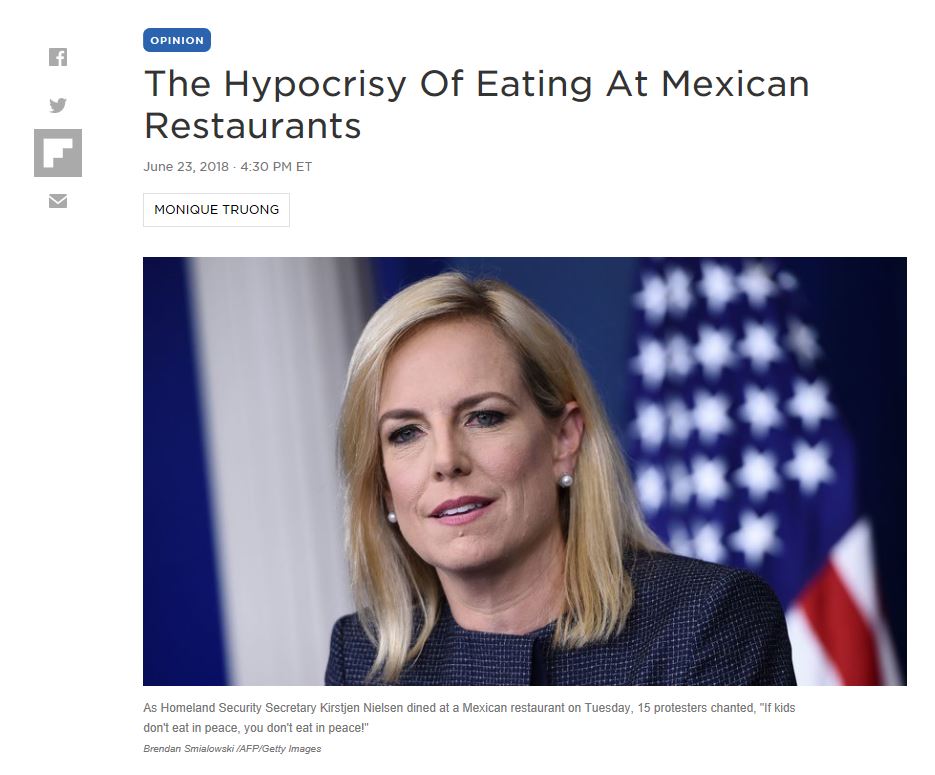 Does that mean I can beat the shit out of any members of La Raza or Anarchist assholes that I catch wolfing down a Big Mac? They hate America so, they shouldn't be eating America's food. That goes for any New York Intellectual/Intelligentsia chomping on some BBQ ribs or brisket but who has no issues crapping on the South and all Fly-Over states.
Please, do not give us ideas.
PS: You are not allowed to eat Venezuelan food. Mostly because there is not that much left and they are starving to death.
Yes, I made bad joke.