Wide margin of voters support key element of Florida sex education bill, poll finds
A wide margin of American voters support banning the teaching of sexual orientation and gender identity to students from kindergarten to third grade, a key element of Florida's controversial sexual education bill, according to a new POLITICO/Morning Consult poll.
Fifty-one percent of Americans who responded to the poll say they support "banning the teaching of sexual orientation and gender identity from kindergarten through third grade" while 35% are opposed, representing a 16-point margin. Also, 52% of respondents say they supported limiting the same type of discussion in other grades based on how "age-appropriate" they are.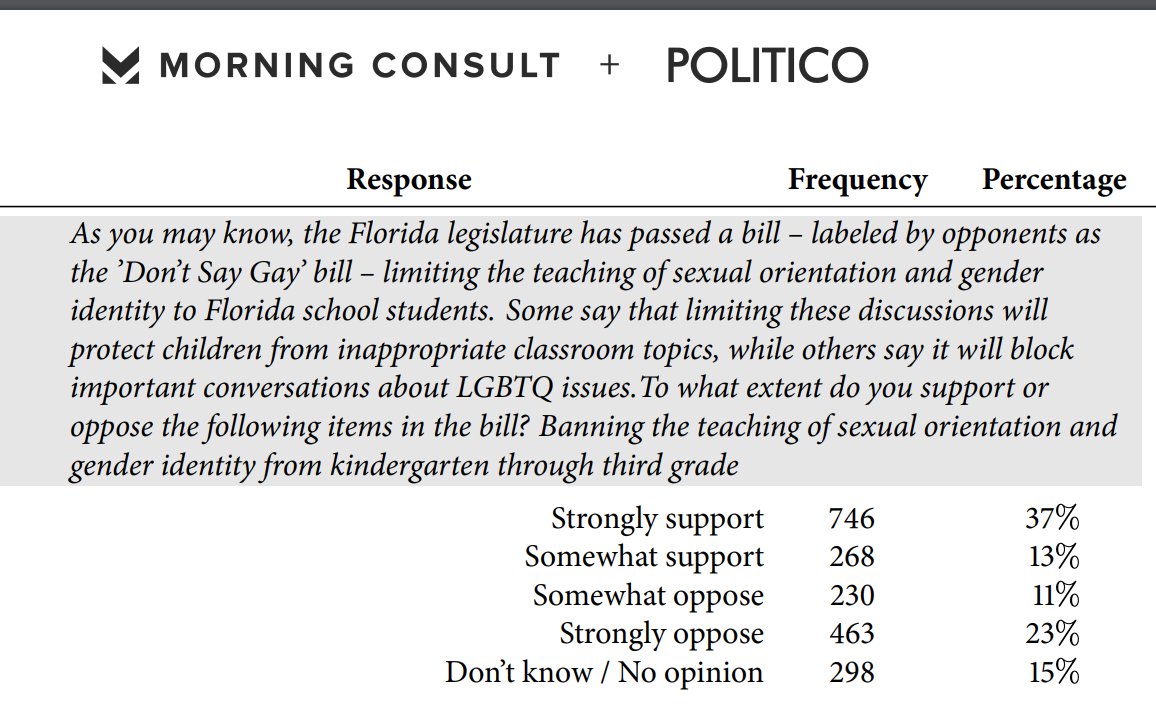 So despite a massive and unified media campaign against the bill, and the POLITICO poll calling the bill by it's inaccurate media appellation, it still got majority support.
Americans don't like grooming children but the radical Left is intent on doing it anyway.
I'm glad polling like this is comming out and the tide is starting to turn.
Child groomers need to understand,we are not locked in here with them, they are locked in here with us.
And if they want to die on the hill of being allowed to groom children, I am happy to oblige them with woodchippers.