This grotesquely obvious Tweet from Bloomberg News: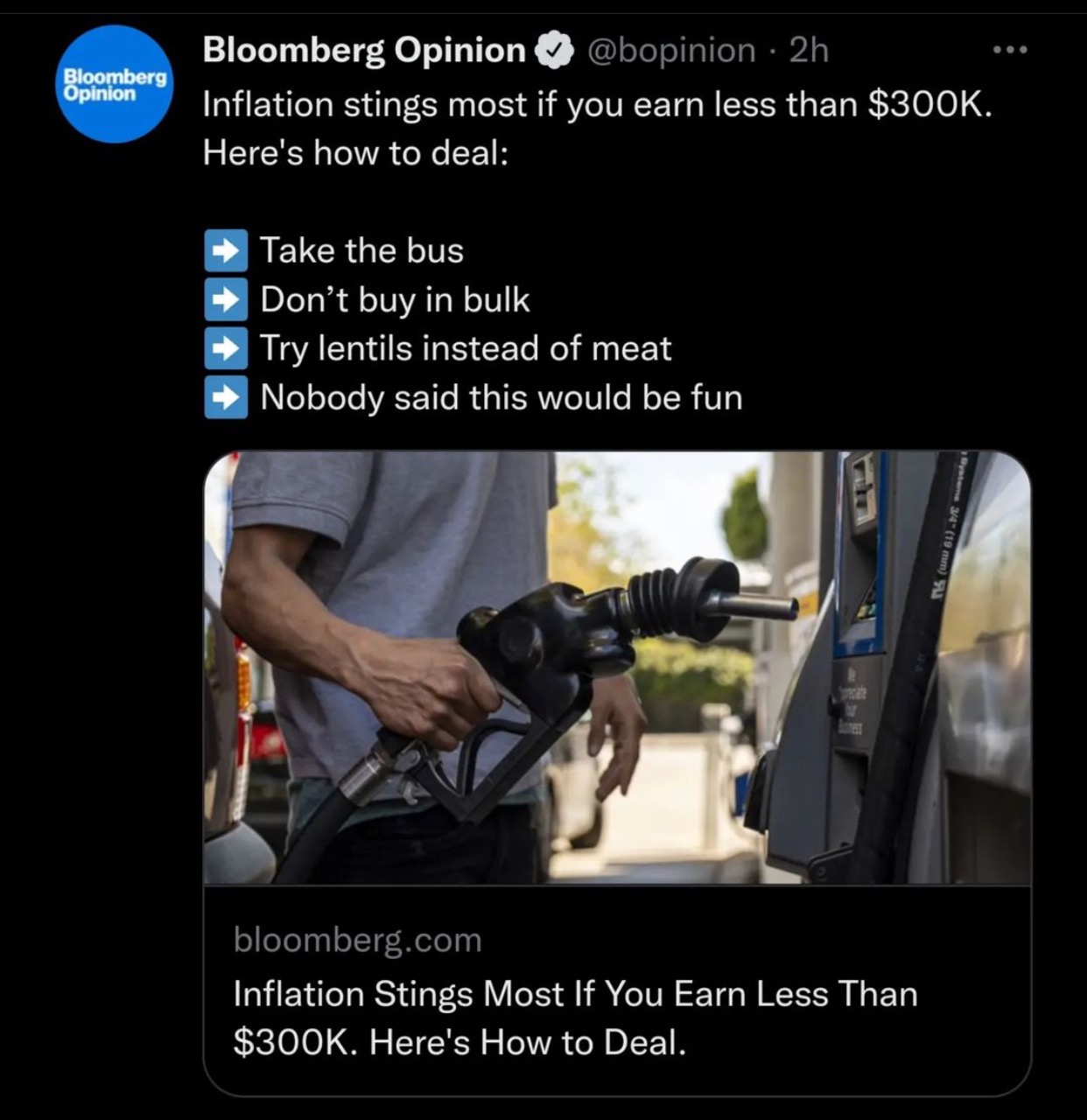 An income of $300,000 is in the top 98.9%.
So pretty much, everyone who is not in the top 1% is getting fucked.
The political elite in this country, people worth millions of dollars despite years and decades on government salaries, are insulated from the negative effects of their policies by their money while the rest of us suffer.
I keep saying what is being done is not incompetence.
It's malicious.
It is the elite grinding us into the ground, reminding us of our place under their boot heel.
We were supposed to elect Hillary Clinton.
We were supposed to let them grift their way into more wealth.
But we didn't elect Hillary.
We elected Trump, and for four years we prospered.
They wrestled back the reins of power under despicable circumstances and now will make us pay for our insolence.
We are entering a world of neo-feudalism.
Either you are a member of the top 1% as a member of the well-connected managerial elite, or you will be ground into economic hardship until you learn to live in a pod, eat bugs, and take public transportation to your soulless job as a drone in a mega-corporation.