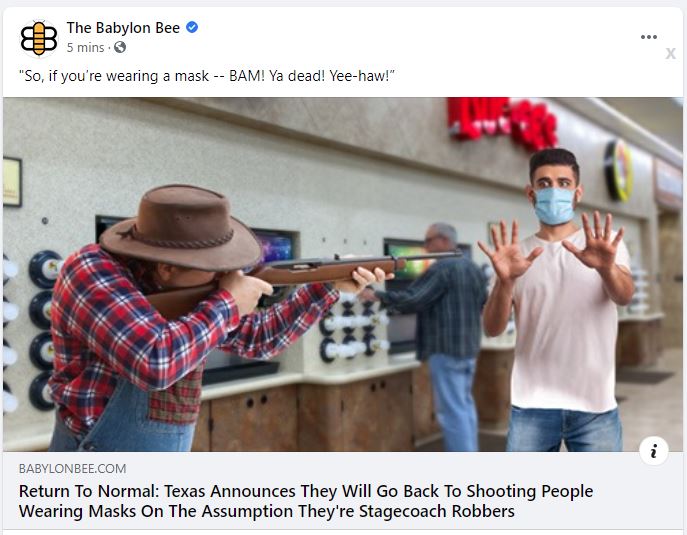 Return To Normal: Texas Announces They Will Go Back To Shooting People Wearing Masks On The Assumption They're Stagecoach Robbers | The Babylon Bee
I want to have a picture of me taken inside a bank with my face with the chin diaper. Think about it: Actually being in a bank, fully masked with a gun.
I asked the wife to come with me one day so she could take a picture and I get to post it here, but we keep forgetting since we haven't been to the in one of those places in forever.
Still, gotta find the time.