Long post, but fun. This was a wee bit of a Twitter exchange I had with a "gunsense" mother from Washington D.C. Dear God! It was so pitiful, but fun. I trimmed down the whole thing because there were a couple of interlopers (one brought the Guns Like Cars thing and had to be schooled while discussing with this Mom) and I know I pasted one of her responses out-of-order, but the gist of the conversation is a true as it was in real-time. My favorites has to be her equating of teaching kids about staying away from guns with "blaming the victim."
Enjoy!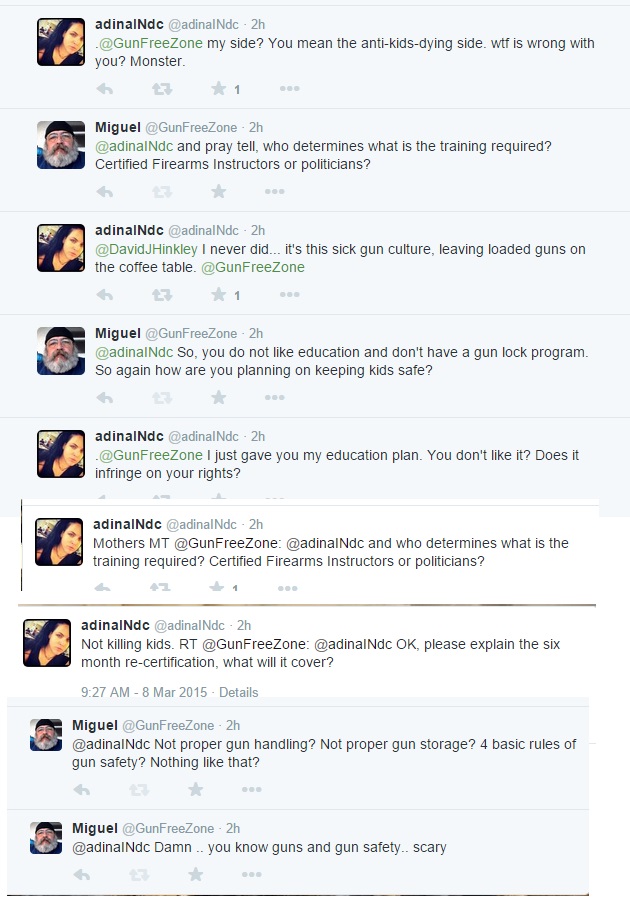 Pretty much after that and with the "help" of a couple of other friends of her, it became the usual and obligatory Redneck Prejudice ride and assorted Insults. If they have not deleted their tweets, the whole thing should be still up there if you feel inclined to read the rest. But what else can you expect from people who have demonstrated they really have no idea what they are talking about or how to fix the issue? It is all slogans and memes and when those fail, go straight to the insult to see if they can get a rise out of you. No substance.
And that is why we win.