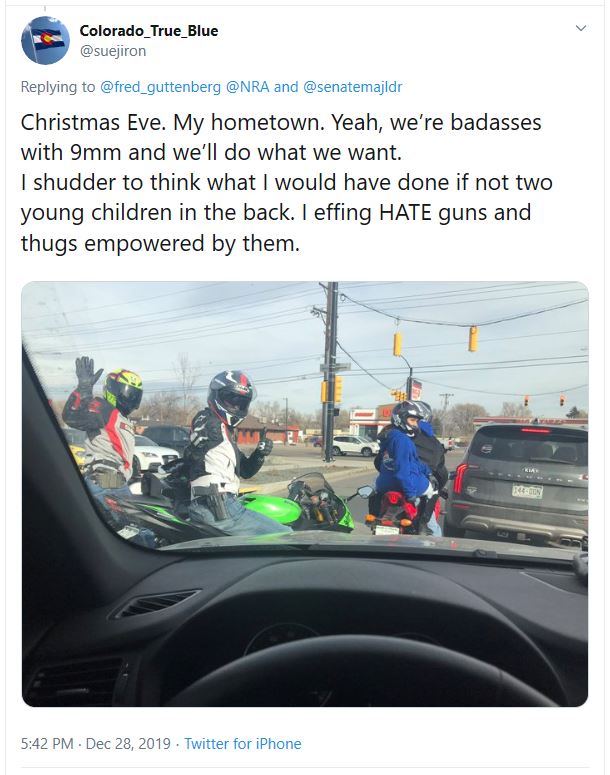 "I shudder to think what I would have done"
I am trying to figure out if there was something in that photo (other than guns) that would make the author so aggressive.  The body language of the bikers is not aggressive but rather friendly: a wave and a thumbs up.
The verdict? There are people out there that just hate you and want to see you dead because of your gun ownership. It is the same hate that once was directed to Blacks, to Latinos, to Irishmen and lately to Jews, but the difference is that the hated people in the pic can do something about their hate if they decide to press the issue and exert violence.