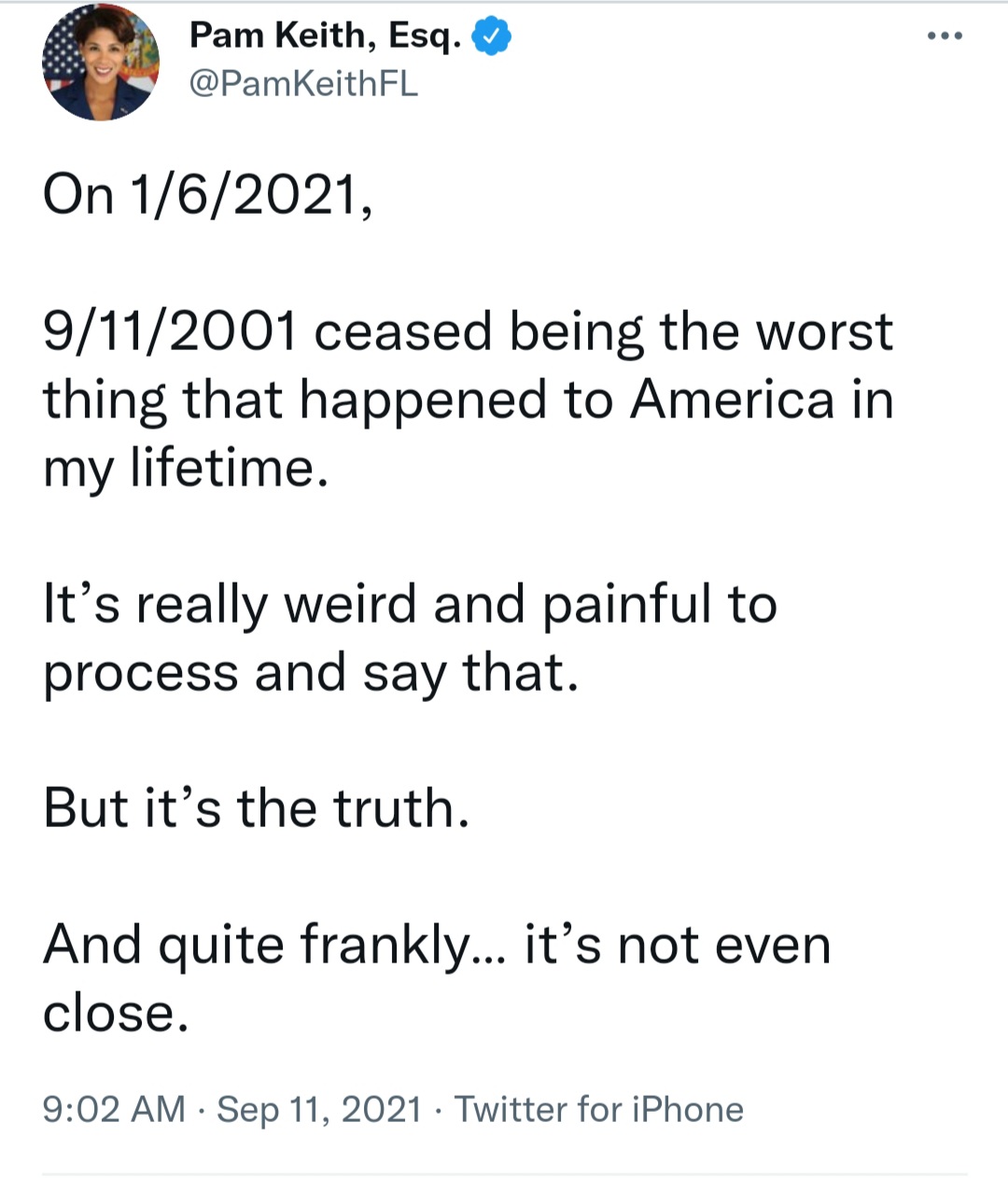 9:02 am on 9/11.  That's when this was posted.  20 years, almost to the minute from when the attack occurred.
I don't need to repeat the numbers to disprove this.
If why is is wrong and evil is not apparent at face value there is nothing I can say to change your mind.
This is the Democratic Party today.
This is what they've become.