Wake Forest medical student suggests she stuck patient twice with needle after he called out her pronoun pin
A fourth-year medical student at Wake Forest University in North Carolina bragged on Twitter about purposely missing a vein while drawing blood because a patient asked about her pronoun pin.
"I had a patient I was doing a blood draw on see my pronoun pin and loudly laugh to the staff 'She/Her? Well of course it is! What other pronouns even are there? It?'" K. Del, or Kychelle Del Rosario, a fourth-year medical student at Wake Forest School of Medicine, tweeted, according to The Post Millennial.
"I missed his vein so he had to get stuck twice," she said. Del Rosario has since deleted her account.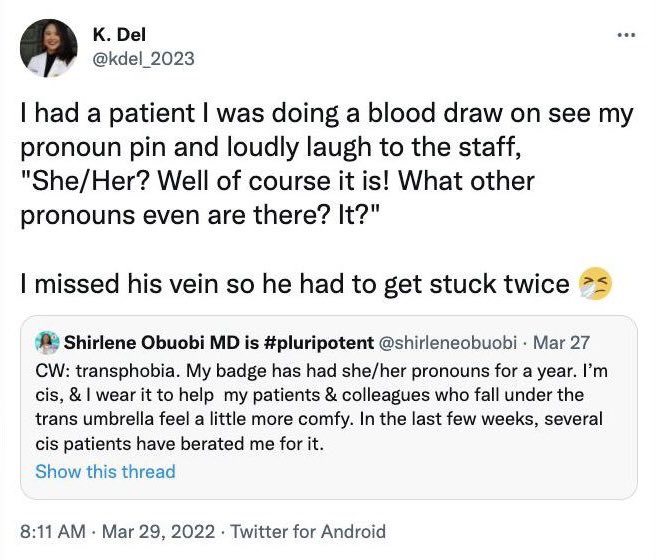 An untermenschen disagreed with her politics and virtue signaling so she used her authority as a medical practitioner to physically abuse her patient.
Give these people the opportunity to cause pain and suffering in those they disagree with and they will.