Garissa University College in Kenya. Bodies courtesy of al-Shabab.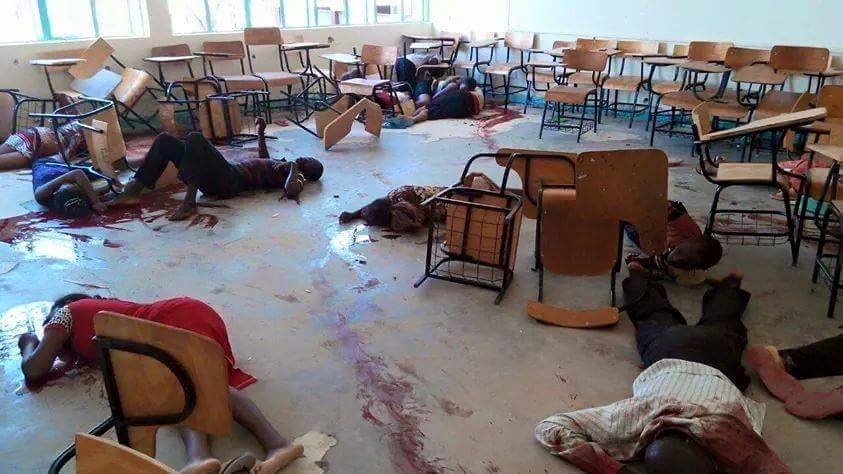 .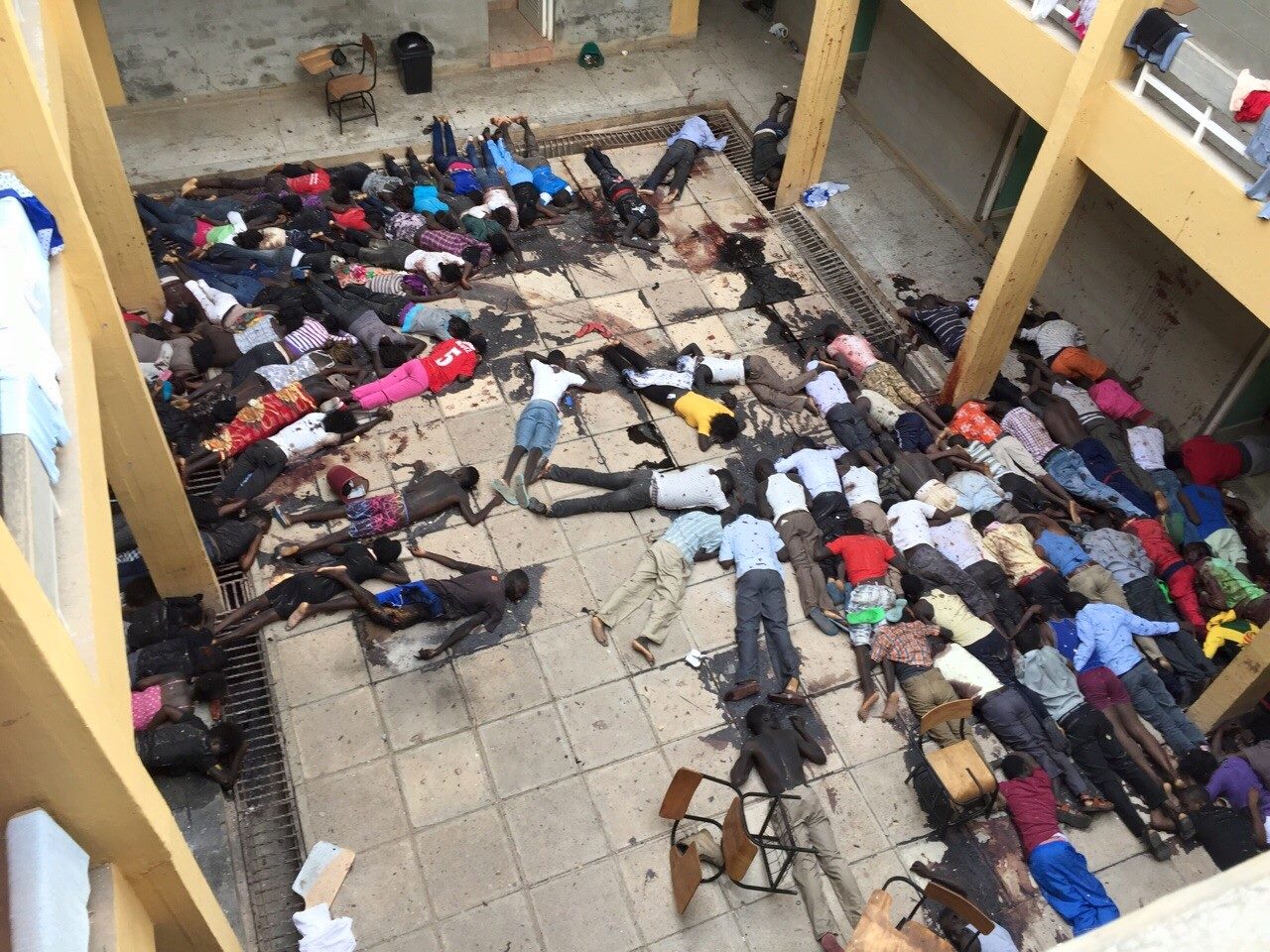 Because there is this kind of Evil walking around on this earth.
Because there are Useful Idiots defending this Evil.
Because there are politicians that swear this will never happen here.
Because it may happen.
Because the same politicians that swear won't happen, promise they will keep you safe.
Because there are not enough cops to keep you safe.