Jim Morin's cartoon in yesterday's Miami Herald.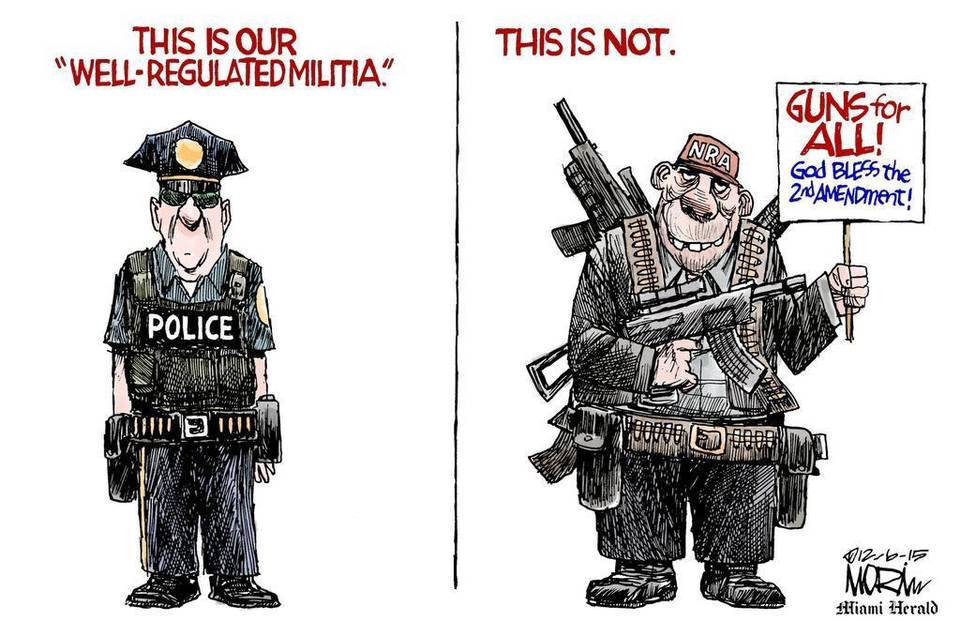 You have to admit it is a new approach and he get kudos for moving the goalposts at least all the way to Key West with this one.
But I seem to recall Mr. Morin is not too fond of cops either:
I think I see a recurring theme….
So, no cops or armed citizens? Right…..