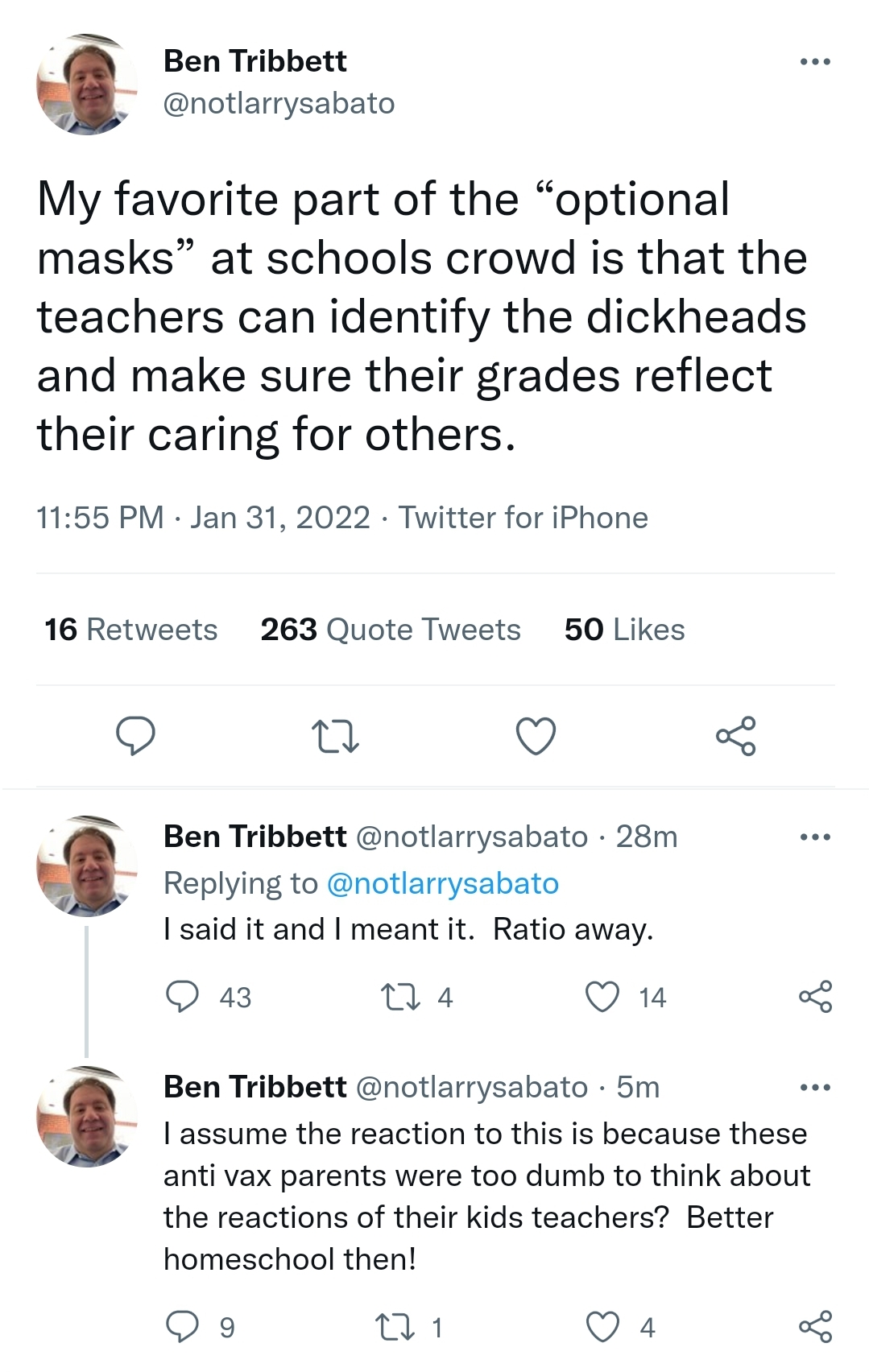 This motherfucker.
So if a child does all the work, gets the correct answers, and chooses not to mask in school districts where it's optional, the teacher can retaliate by lowering the child's grade and scuttling their future.
Except if you're a radical Leftist where you believe right answers and doing the work are racist and white supremacist culture then the only thing that should be rewarded is obedience to government mandates.
Do these people wake up everyday and ask what they can do to make parents want to choose violence?