From out friends in Everytown: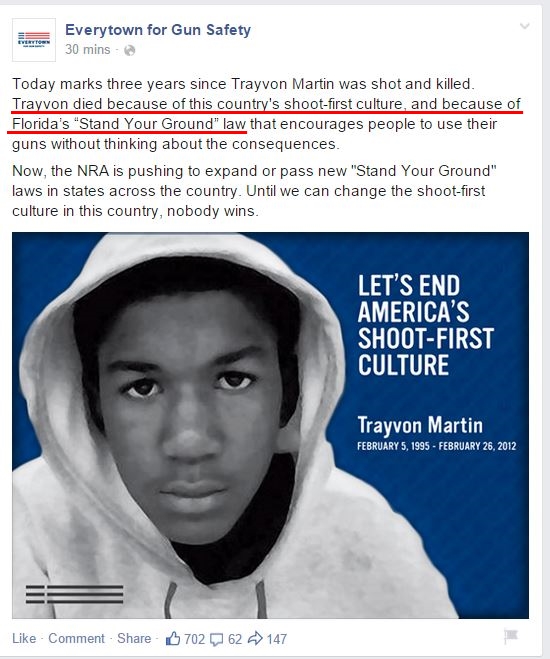 Trayvon died because he chose to pick a fight with somebody carrying a gun. He chose poorly and suffered the consequences. And, by the way, Self Defense in Florida is not only circumscribed to Stand Your ground: Once your head is being bashed against the pavement, you are not longer "standing" but fighting for your life.
And we know that at the end of today, Bloomberg and Shannon will put the body back in their file cabinet of faux outrages and Narratives, throw some moth balls on top of it and wait till next year.