???: The defense just noted Jacob Marshall, who posted on Facebook about Grosskreutz wanting to empty the "entire mag" into Rittenhouse, was in the courtroom but is now gone after being served a subpoena. Judge says they need to find out where Marshall is. pic.twitter.com/mhRfs1k3SC

— Julio Rosas (@Julio_Rosas11) November 8, 2021
Ha ha ha, holy shit.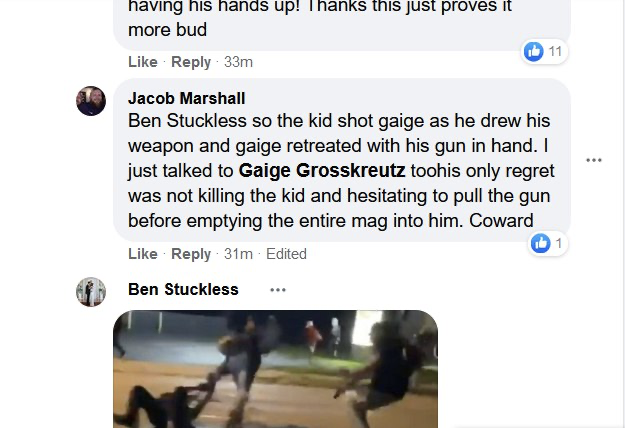 After his buddy confessed to drawing on Kyle first, I guess Marshall wanted to get the fuck out of dodge before having to testify against his bro and getting him charged.
This is getting better by the day.