Four years ago today, 17-year-old Trayvon Martin was walking home from buying candy at a convenience store when he was shot to death by an armed vigilante. His killer was exonerated by Florida's Stand-Your-Ground law, which promotes a "shoot first, ask questions later" mentality.
There is no excuse. This is not "my opinion" or "my interpretation but a bald-faced lie.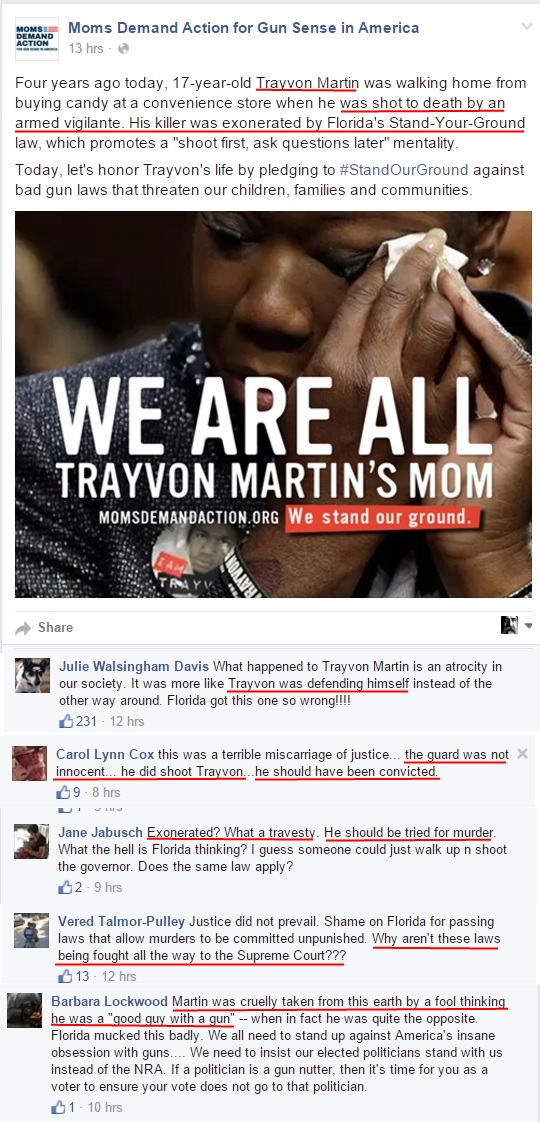 I know I should not be surprised, but the level of disconnect with reality is simply amazing. If anything, it shows how powerful a narrative can be and once set inside feeble minds is like trying to get the white out of rice.
Update: Jeff H. reminded me of Andrew Branca's article from a year ago: Zimmerman Trial Redux: Busting the Myths Again.