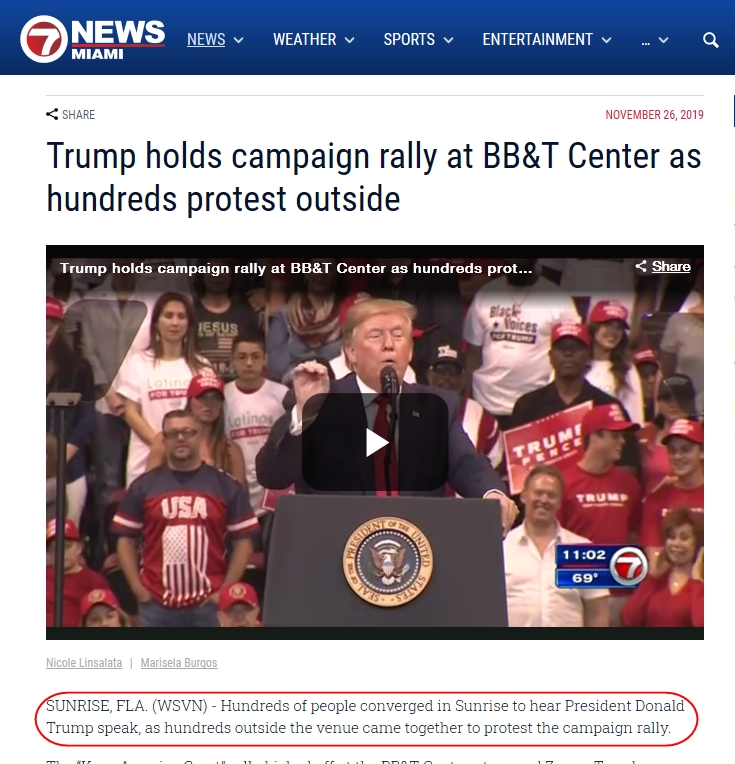 SUNRISE, FLA. (WSVN) – Hundreds of people converged in Sunrise to hear President Donald Trump speak, as hundreds outside the venue came together to protest the campaign rally.
Trump holds campaign rally at BB&T Center as hundreds protest outside
Hundreds came to hear the President? The BB&T Center holds 20,000 people. Here isa video of the "hundreds" that were lining up and going inside the place.
Small Crowd heading in for the Trump Rally tonight in Florida 🙂 pic.twitter.com/IuTk6f6SM7

— Matt Couch ? (@RealMattCouch) November 27, 2019
The picture below was taken about an hour and a half before the beginning  of the speeches.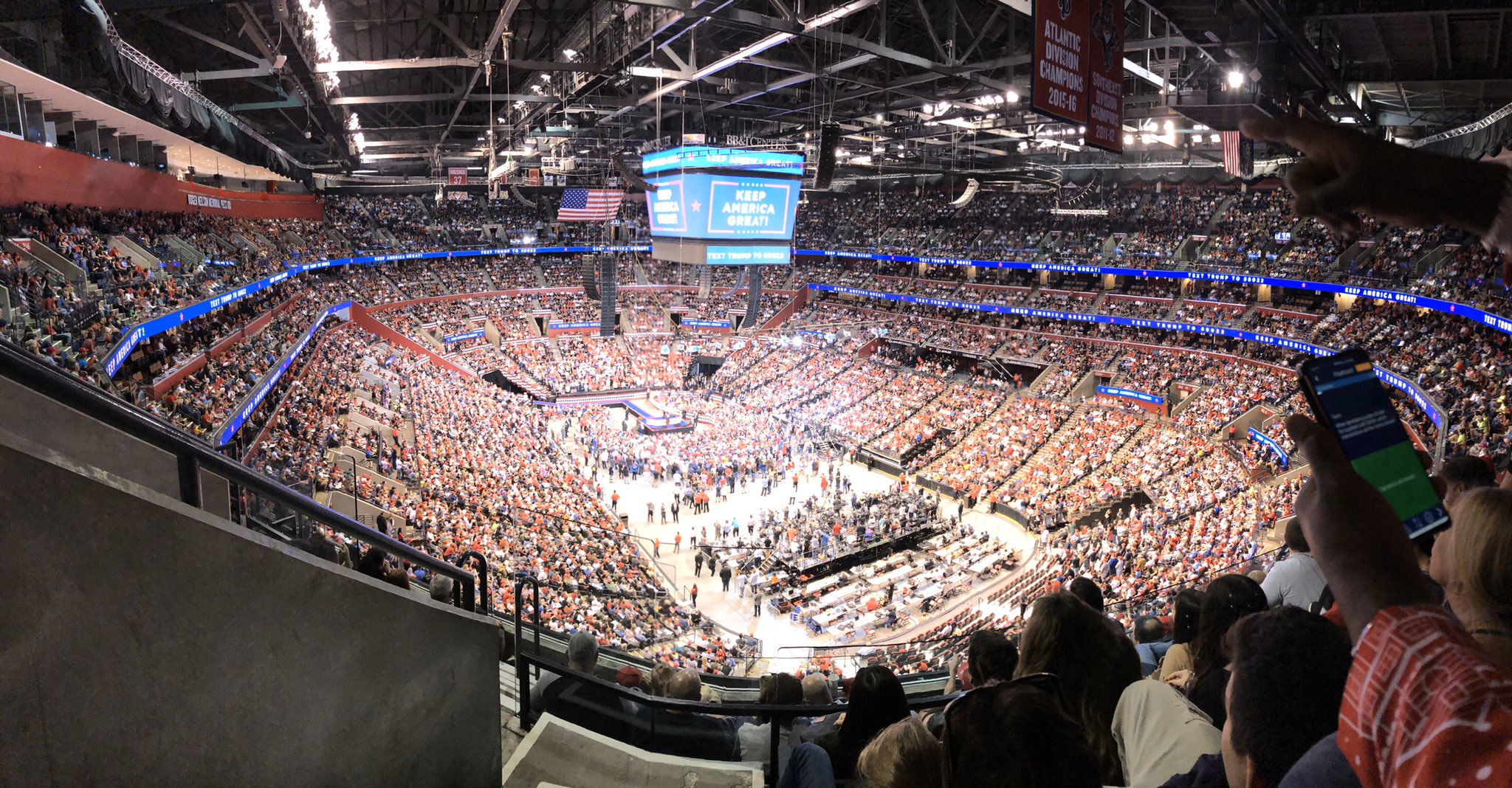 And  wee bit more full sometime after:
Biggest Crowd to date and the Media including Fox News doesn't want to show you this MASSIVE crowd in Broward County for President Trump pic.twitter.com/96NyWy41TE

— Matt Couch (@RealMattCouch) November 27, 2019
Yeah, hundreds came to see him. Damn dudes, you are resentful little pricks, ain't ya? This is why used car salespeople have better trust value than congresspeople and journalists.