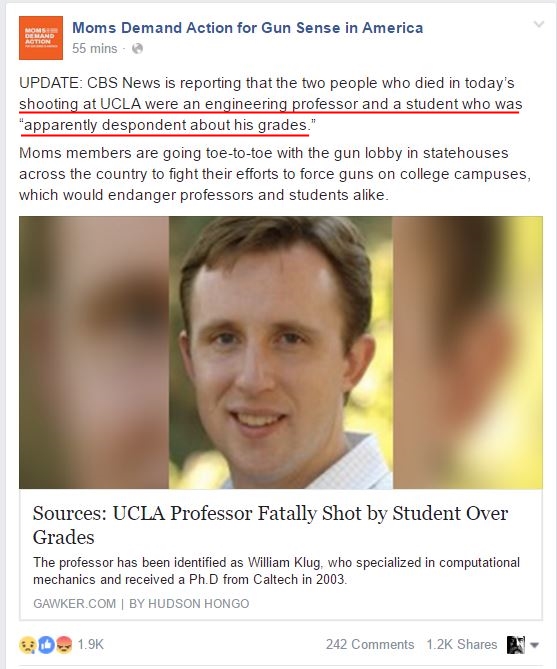 First: I spent easy 30 minutes looking for confirmation on the "being despondent about grades" and could not find a reliable or even a non-reliable source. You decide on your own what to think.
Second: They really do not see the contradiction, do they? UCLA, in California, prime example of gun control laws including a prohibition of guns in campus which they assure us is the perfect recipe so events like today never happen again!
Yet, somehow the shooter managed to walk into campus with a gun and kill the professor and himself.
Once again, good wishes and printed paper do not stop evil actions.