I keep finding more and more interesting stuff in Social Media.  In my last post, I had this photo of Kyle Rittenhouse being almost brained by a "skateboarder".
Before  anything else, please indulge me and watch the video of the shooting again starting at 00:15 and the guy that gets close to Kyle. Notice how weird he moves.
And then I find these two pics: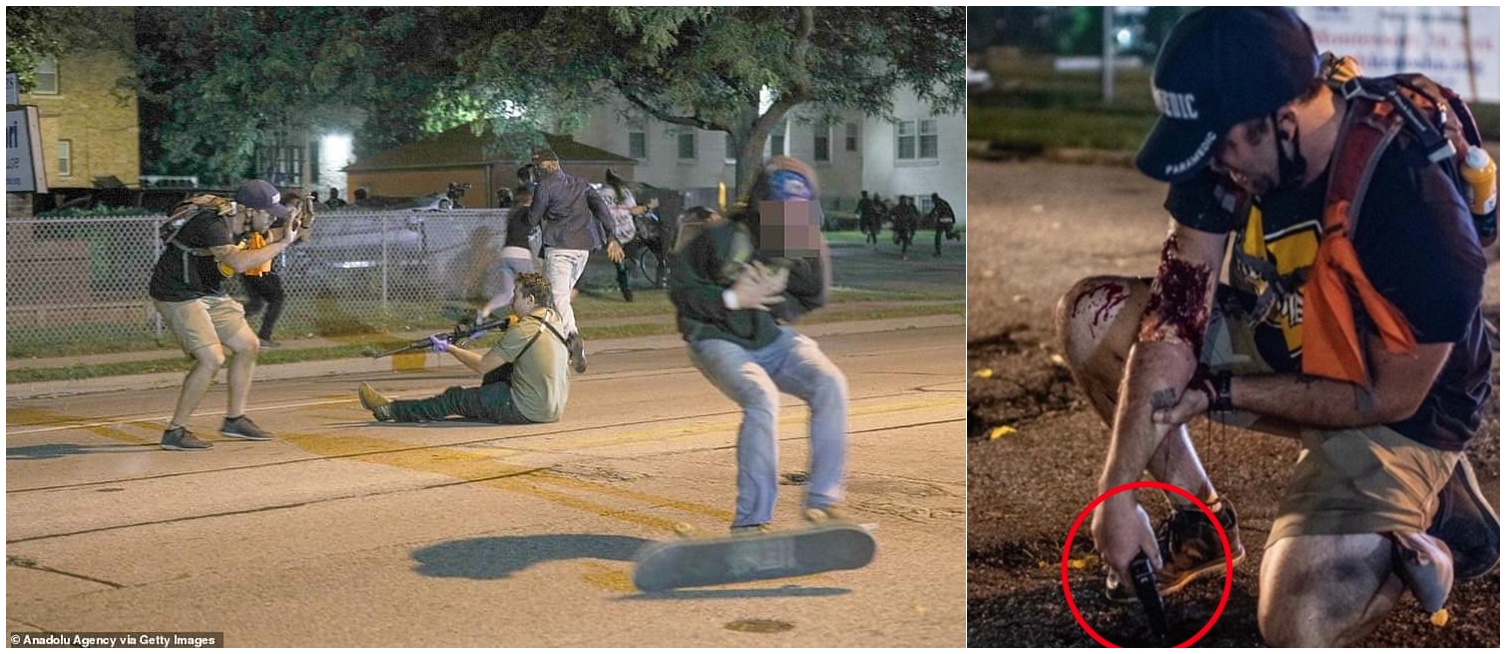 Yes,  the alleged medic raises his hands announcing he was unarmed but it was a ruse that unfortunately for him, did not work.  In the second photo, you can still see him holding to the pistol he probably drew as he jumped on the kid. My guess he tried to do a John Wick close-up kill but reality got there first.
I have seen over and over these past three months Antifa complaining that the cops were "attacking" their medics which is a war crime and whatnot. I might be mistaken, but you cannot be a combatant and claim the alleged respect given to medics.  There have been plenty of claims of people (undercover Antifa/BLM) prancing around, camera in hand with PRESS patches attached to their chest and backs, only to join the fracas when they think nobody is looking.
And that only can mean that anybody with Medic or Press identifiers, will probably be treated like the rest of the commies: Harshly.