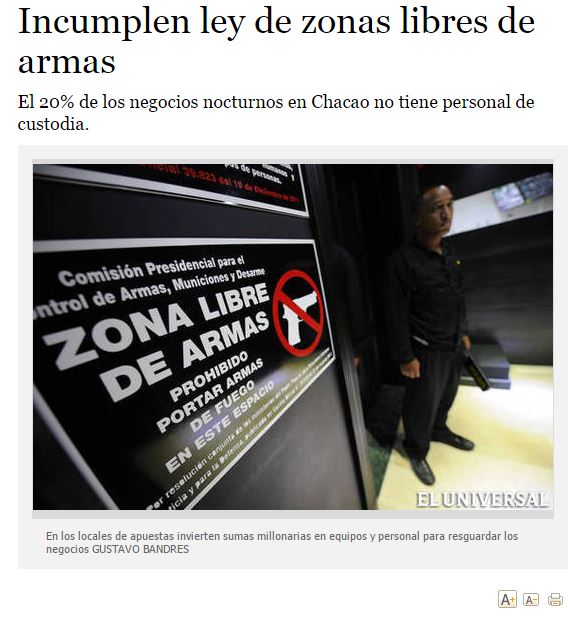 (Pepole) Not complying with Gun Free Zones, that is the title of the article. And theses are not your wimpy sign-only GFZs but as per the law, anywhere where it is mandated by the law to post, they must have metal detectors and/or security personnel to check for guns.
The problem has been that in a socialist country where only the very selected and very rich with armed bodyguards can afford go to a good restaurant or night entertainment locale. These clients are basically the only thing that are keeping whatever places are still afloat and they take umbrage if you tell them that legally they cannot bring their guns inside. So the owner of the establishment is caught between obeying the law and going bankrupt or ignoring it and make a living.
And the really poke-you-in-the-eye detail? Many of the Very Rich that go out at night with armed bodyguards are from the upper echelons of the Government.
For Thee But Not For Me.