This is browser translated, so it reads funky as hell.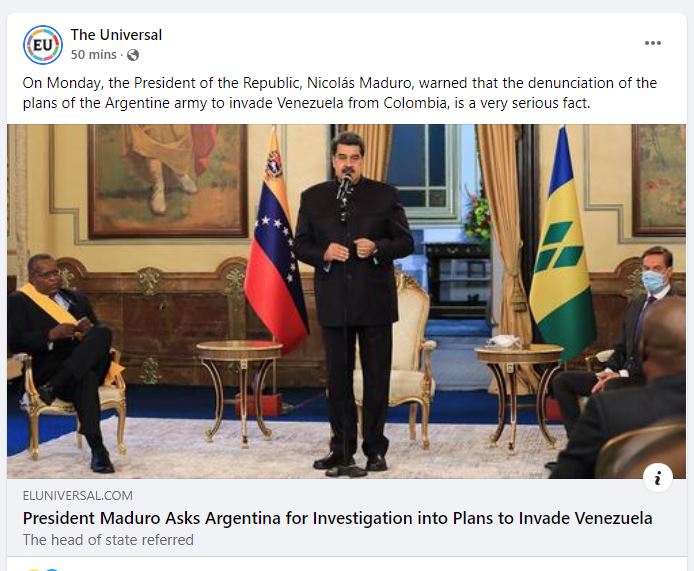 Let's go to the map.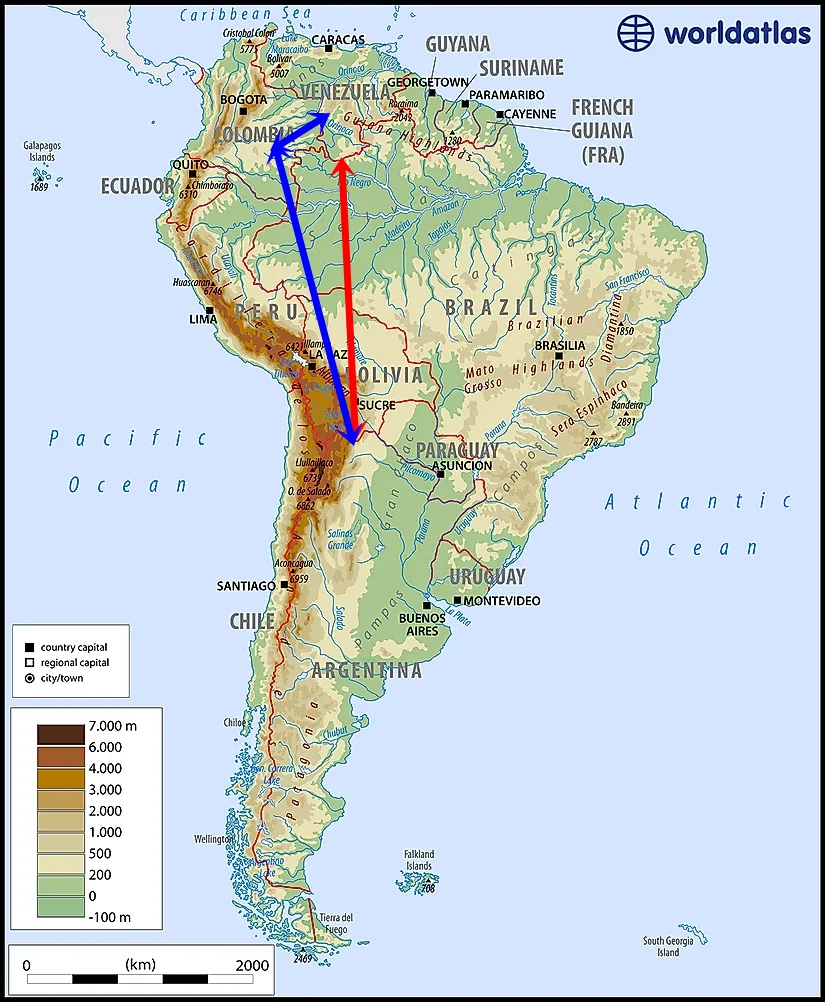 The red line indicates the shortest distance between Argentina and Venezuela. According to Google Maps, that is close to 1,700 miles. But not only 1,700 miles but there is one detail: There are no roads that connect directly or indirectly because simply there are no roads. The Argentinian Army would have to trek first through some of the highest altitudes of the continent (Between 10,000 and 12,000 feet of elevation) to then drop into a nice little tropical garden known as the Amazon jungle with all its swamps, rivers and pestilence.
But that is not all. Maduro says they are going to come via Colombia which only adds an extra 500 miles or so or the same jungle and elevations not as high as before, but 6,00 to 9,000 feet.
Why will Argentina be invading? Who the hell knows what's in the mind of that asshole other than trying to distract the worst economy and human rights fuck up since Zimbabwe. But dude, not everybody is dumb and you just made a D&D game look like a true viable scenario that can happen tomorrow.