As seen on the internet: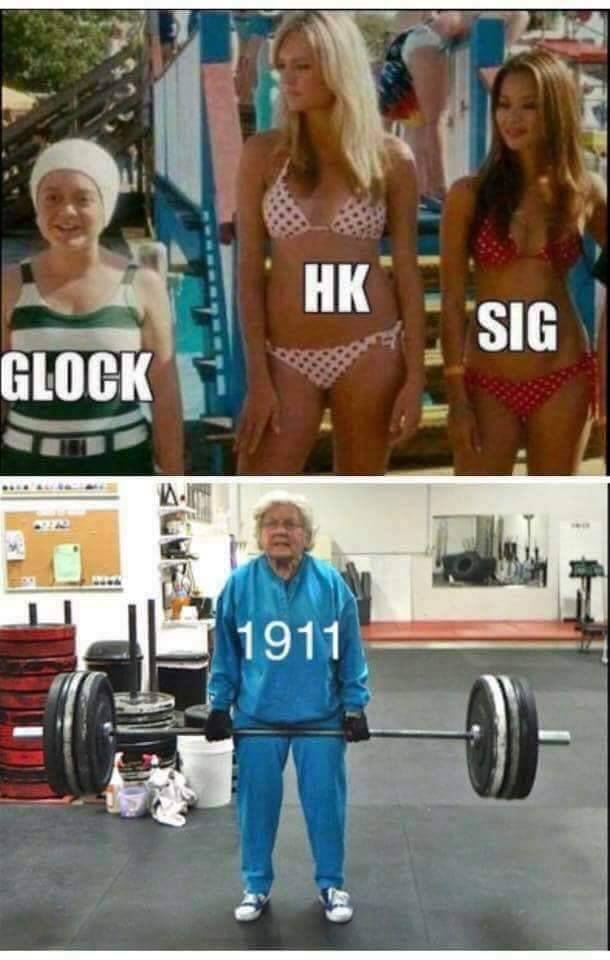 The 1911 is the longest continuously produced firearm in history.  Other designs might be older but they have been discontinued and brought back.  The 1911 has been made by at least one manufacturer every year since its adoption in 1911.  That is 108 years of continuous production.
It has served in every branch of our armed forces and on every continent that we have fought a war on since WWI.  It is still in service with some special military units today.
It still dominates in competition, albeit with a variety of upgrades, and is made by more gun makers than any other model of firearms except for the AR-15.
There is a good reason for this.  As most true gun aficionados know, the 1911 was created by John Moses Browning.  What most people don' t know is that he found the design inscribed on golden plates and transcribed the drawing onto drafting paper by reading out of a hat.