As my self-imposed duty, I went on to check my least favorite club of Gun Control "advocates and found Congressman Charles Rangel fishing for a Twitter Townhall Meeting of sorts. Of course,  I HAVE to share with you guys and ladies.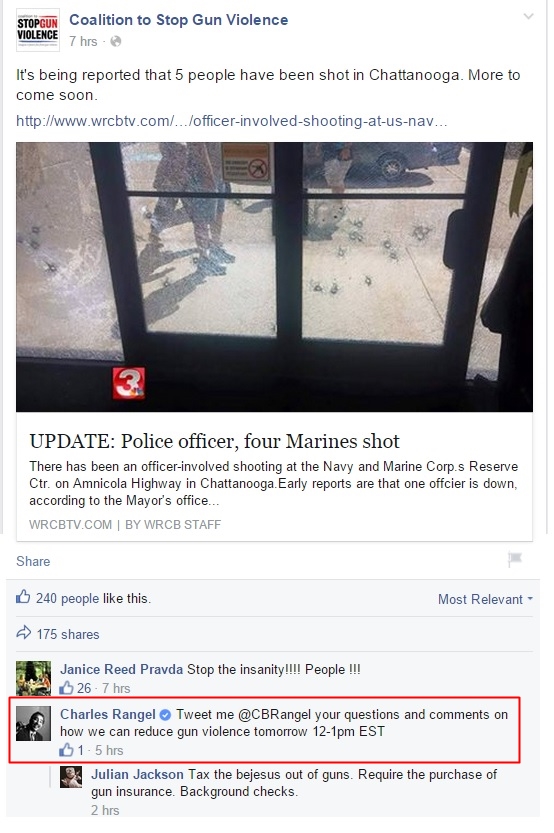 Just in case, I went to check other Facebook pages and found him again courting the Moms: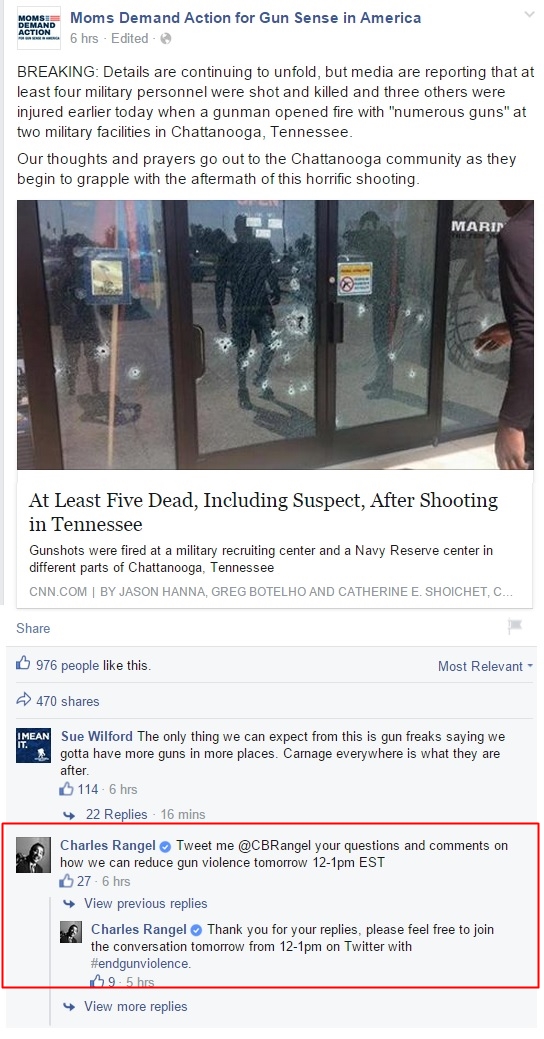 Interestingly enough, he did not leave an invitation on the Brady Campaign page or Everytown's.
So, what are you doing tomorrow? Care to join me in Twitter and give Representative Rangel ( @CBRangel ) our ideas on "Gun Violence"? We can always ask him about taxes and Ethics for fun and giggles.?