It's been hard trying to stick to a topic. Actually it has been impossible with the flow of news and actions going on everywhere so I selected some that I consider important.
1) Bull Crap Load of the Month (Weapons Handling Special Award)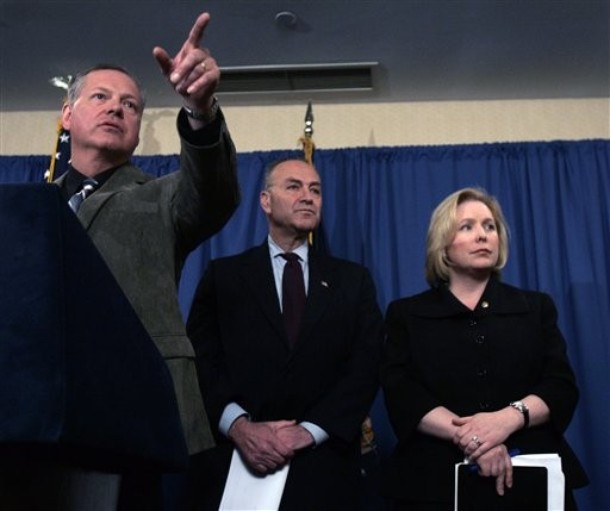 (Binghamton Police Chief Joseph) Zikuski said Wong could have fired nearly 100 shots from the two semi-automatic handguns in a little over a minute. The first calls to 911 came through at 10:30 a.m.; police arriving on the scene did not hear a single shot after arriving at 10:33 a.m.

"I'm not an avid gunman, but I could take you downstairs (to the Binghamton Police's gun range) and fire six magazines in a minute, easy," the chief said.
And I bet you do a very cool SWAT roll while shooting. I am guessing the Chief wants to be the star in the next hit video game: Grand Theft Auto: Binghamton.
2) The "Because It Worked Before But Blew In Our Faces This Time" award.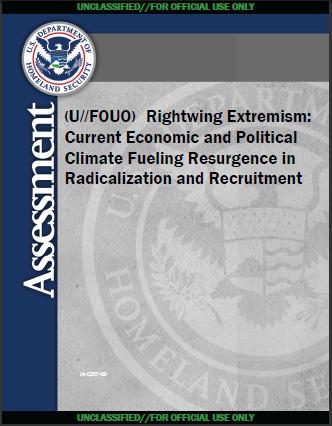 Was it trying to resurrect the so-called Militia threat from the Clinton Era or the new morons in charge of Homeland Security actually believe the contents of this report? Who knows? But bunching together Military Vets, Conservatives, Second Amendment Supporters with the likes of Timothy McVeigh just before the Tea Party Rallies proved to be a colossal blunder. If anything it strengthen the resolve in may to attend and be loud. I am still looking for a pick of a supposed banner in a Tea Party that read:
"I went to bed a Conservative and woke up an Enemy of The State."
If you know where to find it, please let me know. It would make for a great T Shirt & Bumpersticker.
3) Tea Parties all over USA.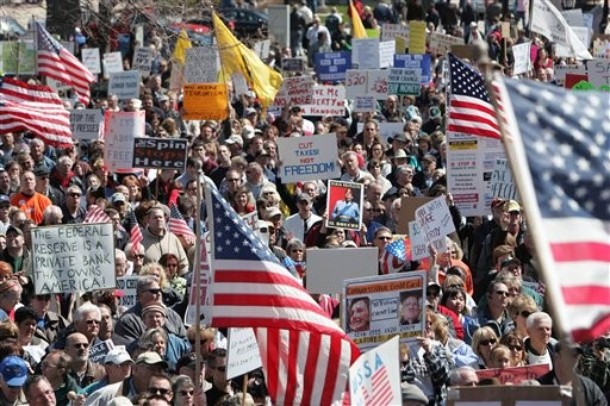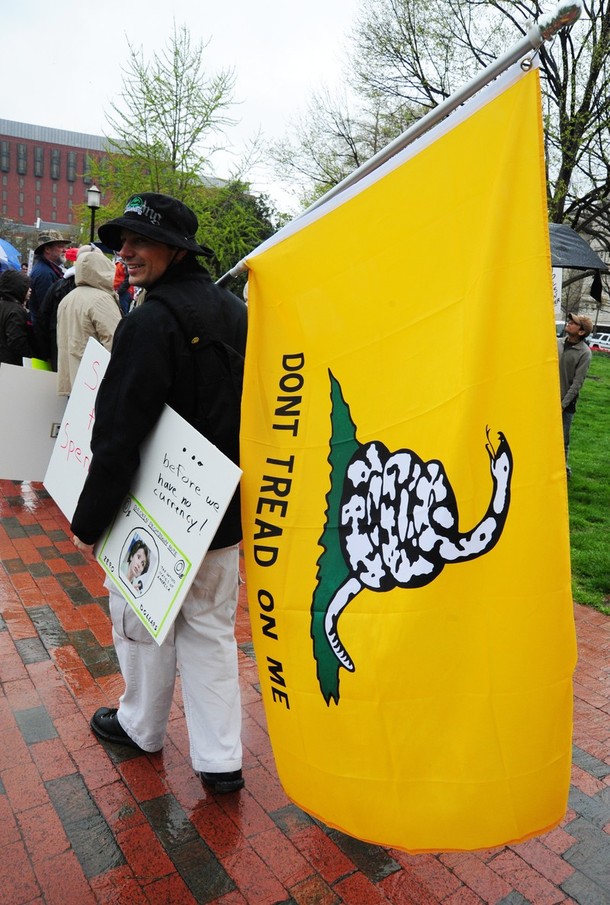 It is fair to say that lots of Washington Insiders and its lapdogs in the media were surprised at the Tea Parties that popped all over the Country. Up to April 14 they were dismissive and making fun of the movement saying that maybe a hundred of those parties would ever surface with perhaps only a few hundred miscreants wasting breath in attendance and qualifying the whole event as "AstroTurf" (fake grassroots). When the event was over and it was known that 800 parties and over a quarter of a million people attended on their own (No ACORN help here) on a work day that was Tax Day to boot, they were less than amused.  Some politicos were literally seething in anger like Rep. Jan Schakowsky (D-Ill.) blasted "tea party" protests yesterday, labeling the activities "despicable" and shameful." Maybe we witnessed the beginning of the new American Revolution. I shall expect the new Homeland Security Report about how dangerous these parties are for the Country.
4) Tokio Rose, Hannoi Hanna, Susan Roesgen and the Collapse of the Mainstream Media.
In what could be defined as shooting themselves in the foot, the Mainstream Media totally lost it this month. Blame the Mexican Government and whomever was the idiot that came up with the "90% of the guns, grenades, RPGs and crew served weapons used by the drug cartels come from the Mom & Pop gun show in Butte Montana and similar places. Then the almost nonexistent coverage of the Tea Parties preparations unless it was to refer to them in derisive terms and actually giving much more fanfare to the new canine inhabitant to the White House complete with photo op and crow control. It was obvious that MSM was unprepared and showed it by the scrambling of resources and lack of coordination. FoxNews was expecting it and they took home the ratings prize big time. Broadcasting MSM's were not happy about it and could only revert to sexual innuendos and poor taste jokes in some cases and to open and blatant political activism against Tea Party Goers.  The video of CNN's Chicagos Liberal On The Street (A.K.A Reporter) Susan Roesgen trying to bully down a Tear Party Goer, failing miserably before launching on a tirade against the event and throwing a hissy fit is now Internet lore and a demonstration of what everybody knows about MSM's political orientation. I am sure that in following tradition, Ms. Roesgen will now become the anchor thing for CNN's Chicago Bureau and possibly be awarded some "important" journalistic prize for her work. Maybe a Pulitzer?
Like I said, What a month! And we are barely halfway there.
PS: And you noticed that with so many right wing fanatics bent on the destruction of this country and not caring for anything other than their God and their guns, not one single shootout happen? Psycho bastards prey on Gun Free Zones, not on gatherings of possibly armed people. They are crazy and cowardly, not stupid.