When Texas state senator Wendy Davis filibustered the proposed restrictions to abortion bill, a picture of her pink shoes became a lauded political icon.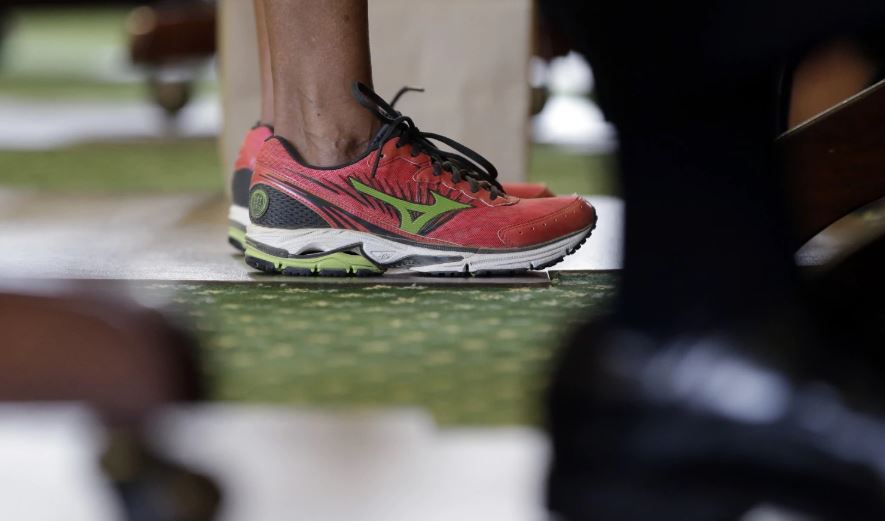 The media fell over itself to talk about her shoes.
The Washington Post: Wendy Davis's sneakers: These shoes were made for filibusterin
HuffPo: Wendy Davis' Filibuster Shoes Provoke Passionate Amazon Reviews
New York Post: Texas senator dons pink tennis shoes for 13-hour filibuster to block bill that could eliminate 90% of the state's abortion clinics
I ended up knowing more about this woman's shoe choice than the proposed Texas abortion law.
So now we turn to New York City, and the primary victorious Democrat rising (Red) star, Alexandria Ocasio-Cortez.
She Tweeted this:
Some folks are saying I won for "demographic" reasons.

1st of all, that's false. We won w/voters of all kinds.

2nd, here's my 1st pair of campaign shoes. I knocked doors until rainwater came through my soles.

Respect the hustle. We won bc we out-worked the competition. Period. pic.twitter.com/RbpQMYTiWY

— Alexandria Ocasio-Cortez (@AOC) June 29, 2018
This was reminiscent of the Pulitzer Prize winning photo of Adlai Stevenson.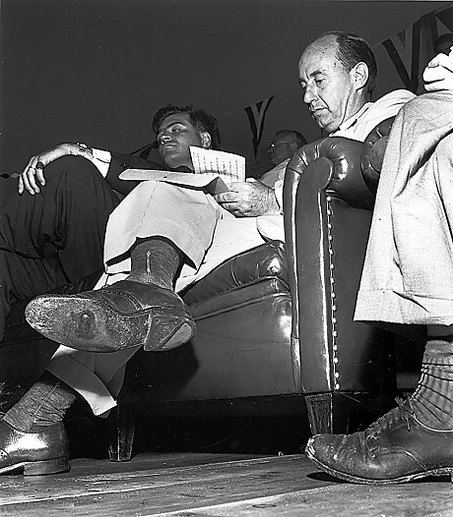 the good news here is that both Stevenson and Davis lost their respective elections.  Stevenson to Truman in 1952 and Davis to Abbot in 2014.
So here is hope to history repeating itself.
This brings me to my second point.
Milton Friedman said "Is it really true that political self-interest is nobler somehow than economic self-interest?"
I have done what Stevenson and Ocasio-Cortez to a couple of pair of work boots.  I have worn the leather off steel toe boots so that the steel toe cap was visible.
I've never seen a factory worker or a farmer share pictures of their work shoes worn though, and I wound't expect them to get fawning praise for it if they did.
Here is the difference:
She wore the soles off her shoes so she could get elected to public office and take away most of my guns my guns and half of my income.
The caption of her picture might as well be "these are the shoes that will be stamping in your face, forever."
I wore my work boots out making stuff that people wanted to buy so that I could feed my family.  I'm not using my worn out boots to oppress anybody.
It really is perverse that we celebrate how hard a politician works to restrict our freedoms and take our rights away.