Via The Feral Irishman:
You remember the post yesterday where Alyssa Milano was seen in the chambers where the Kavanaugh Hearings were about to be held: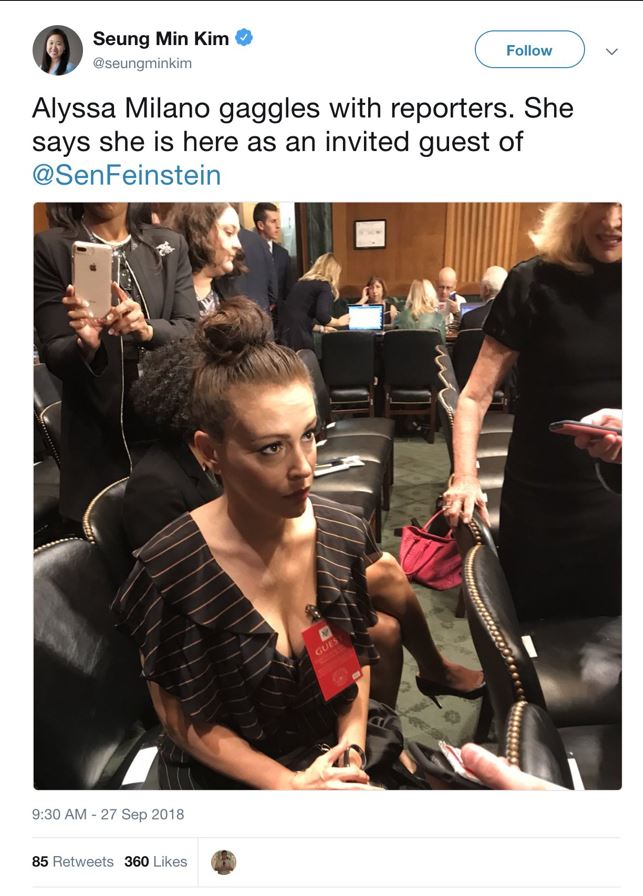 Since I did not watch the hearings, it seems something was happening in the background and it involved our little deranged girl:
The double tap that Alyssa Milano used was to have two signs.

The first was deliberately allowed to be confiscated, so that the cops would relax.

Then Milano would cause a commotion with her SECOND sign, which the planners thought the cops would have missed.
(28) Therefore we can conclude that this was an elaborate plan that involved United States senators and their staffers.

When they said "By any means necessary," they weren't kidding.
Thread by @ThomasWictor: "(1) Well, I'll explain to you why @Alyssa_Milano did this.
In any other era, I would have dismissed this as over-excitable imagination. But the way the Democrats and assorted minions are behaving lately, I have to be at least concerned that I am no longer trusting good sense coming from that side.