I saw this today.  No it's not a bad Photoshop, it's Sig's new MPX Copperhead.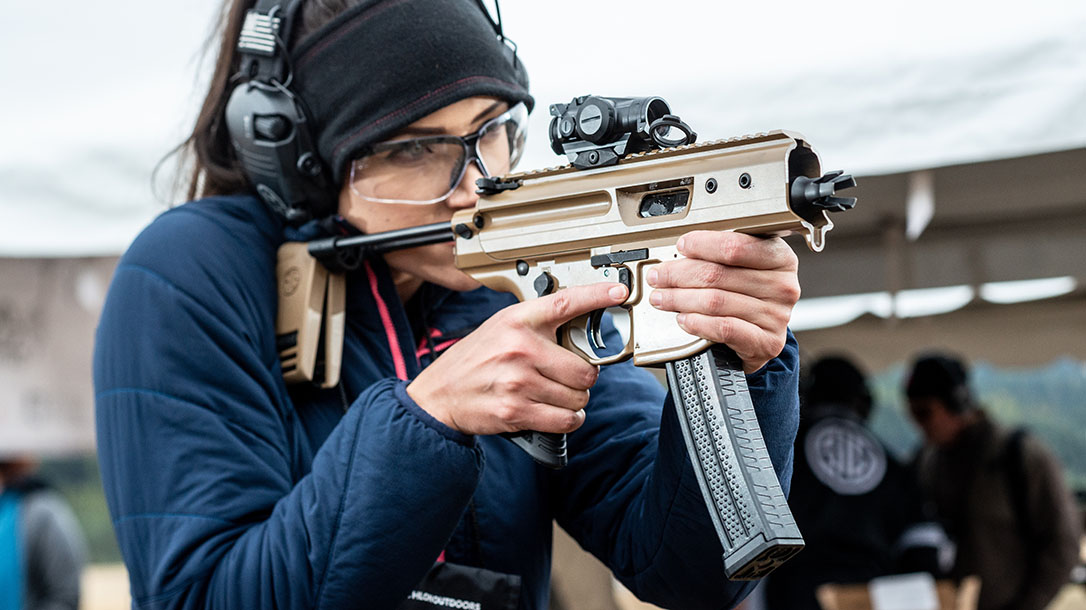 Maybe I'm just a Fudd, but I'm kind of at a loss here.
All the ballistic performance of a Glock 26 (3.5 inch barrel).
All the weight of a Desert Eagle (4.5 lbs).
All the concealability of an AR-15 Upper and lower group.
All for the low, low price of $2,000 (MSRP $1,800 but that's without the optic and it doesn't come with sights of any kind).
I just don't get it.
Look, I get the point of a compact PDW, I really do.  But at some point there is diminishing return on shortening the barrel.  You lose accuracy and ballistic performance.  You increase the likelyhood of shooting yourself in your Left (off) hand.  I don't get the point of a PDW with a barrel shorter than your sidearm.
I thought the MP5SK with its 4.5 in barrel was pushing it, but this is just sort of comical.
Some part of me feels like some design engineer over at Sig went into work angry on a Monday morning muttering "too small, there is no such thing as too small…" and went to work on AutoCad.
I may be wrong, and maybe the tactical crowd will eat this up, but personally, this trend towards shorter and shorter barrels is getting kind of ridiculous.