Reader Mal sent me this one crazy Gun Controller making hay of another California Mass Killing that happened in Thousand Oaks, CA last night: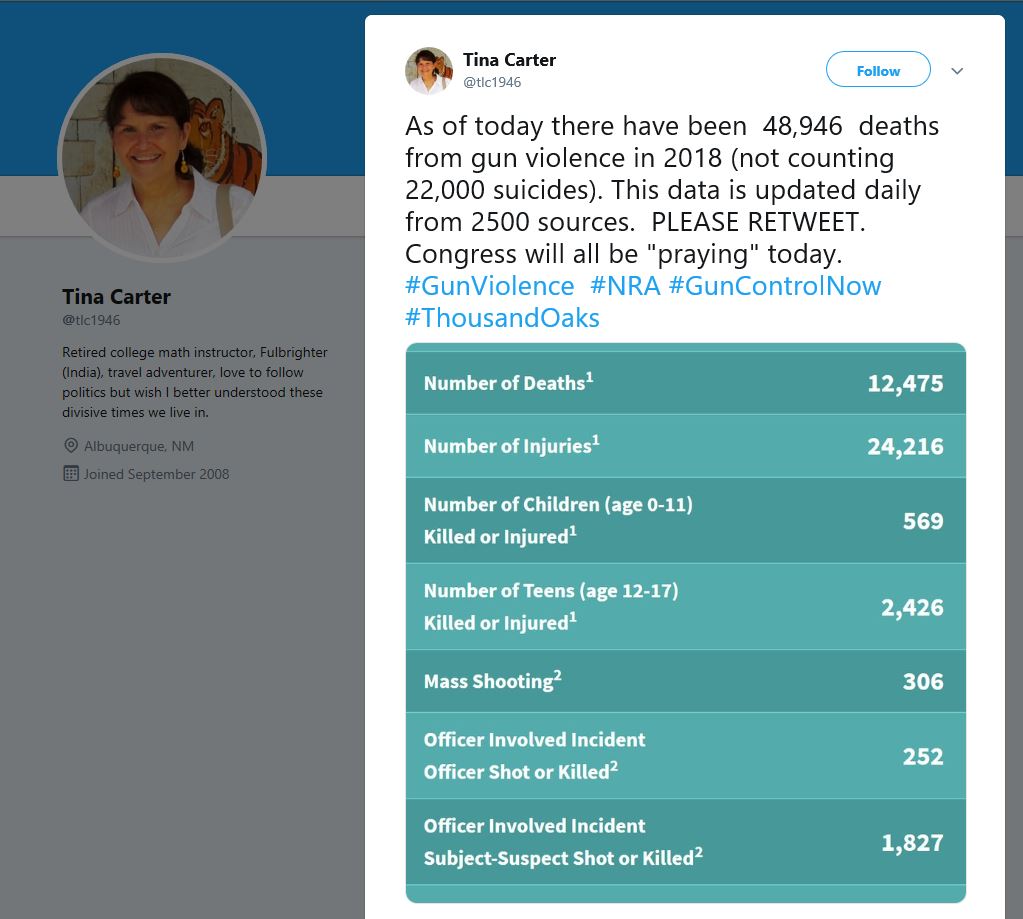 Never mind that the first number is the totals for death, never mind that the second number is the total for injuries, adding everything you can't come up with the 48,946 deaths she is spouting, I can only come with 42,071.
Here is the kicker: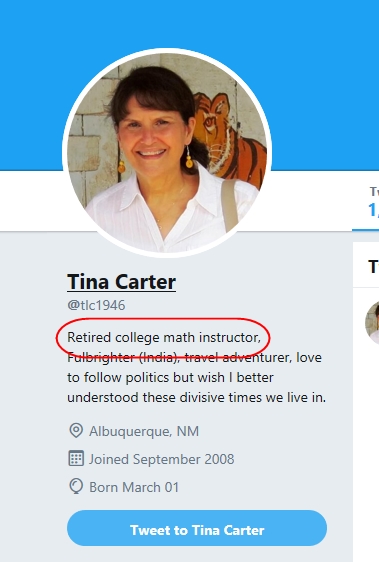 Now, Do I continue to be polite and say she is just plain stupid even for a match teacher or go straight for she is another gun control liar?
Either choice can't do math and assume the rest of the world can't either.