Via Col Bloodnock @RubgyFan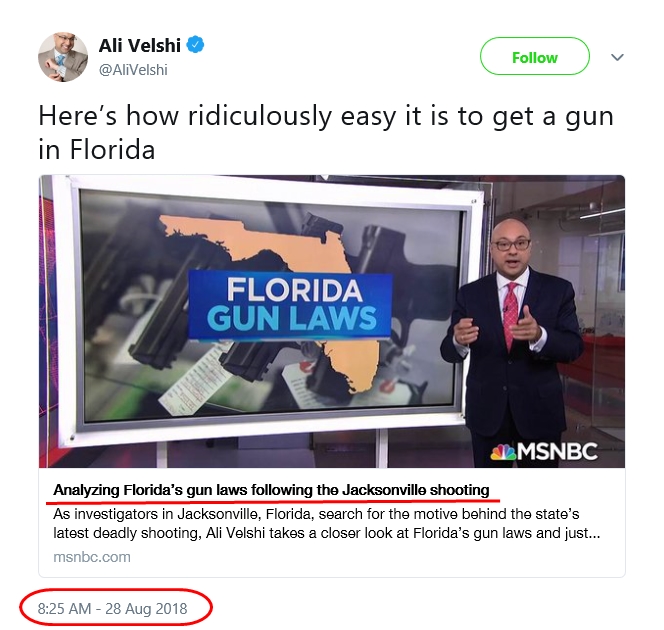 Notice the time and date: Today at 8: am
However CNN had  6 hours or so earlier, published that the Asshole Shooter Katz had bought the gun in Maryland.

Katz legally purchased a 9mm handgun and a .45-caliber handgun back home in Maryland in the last month, according to officials. One of the weapons had a laser sight that attached to the gun, officials said. It's unclear how he transported the weapons — and extra ammunition — to Jacksonville, or how he got them into the event.
Anybody with internet access could have very well gotten that information, but somehow it escaped the sharp eyes of the MSNBC crew? Nay I say in my opinion.. If you watch the video from MSNBC, you see litany against the Florida laws, a couple of slight "mistakes" and then the attack against Governor Rick Scott who is after Senator Bill Nelson's seat. Scott seems to be edging out the long-time serving Democrat in the polls and that has to be scaring the crap out of Democrats as Florida would go from Purple to full Red.