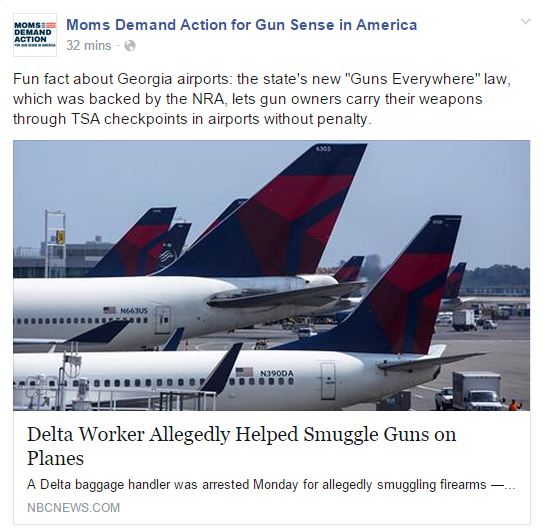 In a very well crafted post, Moms makes you believe that anybody in Georgia can go through a security checkpoint carrying a weapon. Unfortunately for Moms, the law in Georgia is not quite incendiary as they want to make-believe.
You see, the State of Georgia simply refuses to prosecute anybody with a concealed weapons permit that accidentally tries to go through a TSA checkpoint with a gun but those individuals without a permit do get prosecuted for carrying a concealed gun without a permit. However, the sterile area of the airport is under federal law and the TSA can go ahead and prosecute the individual regardless of permit or not.
The post is so ludicrous that Moms Demand followers call flag on the play: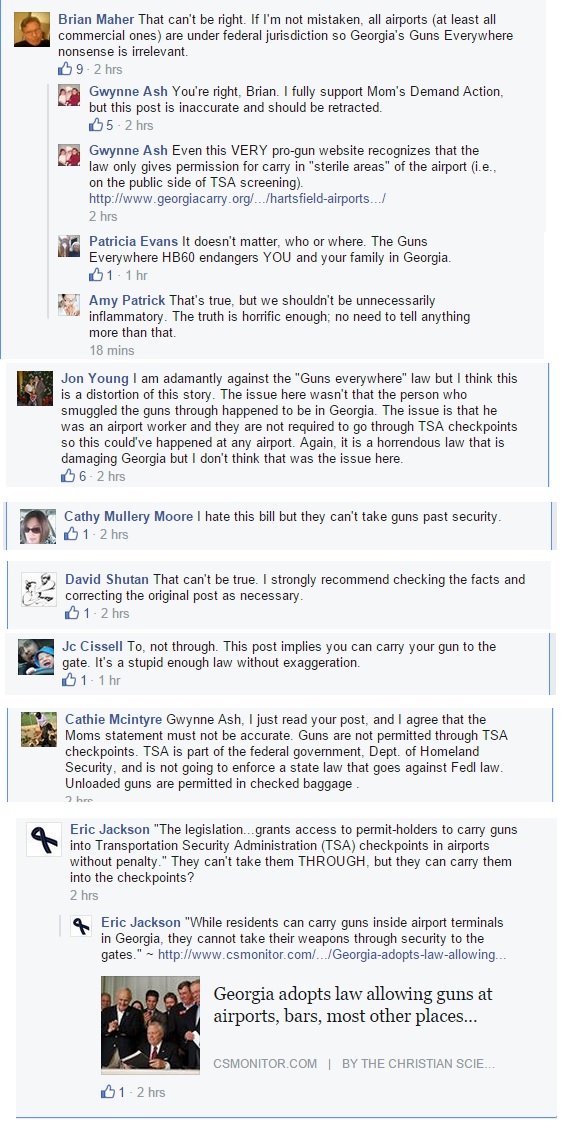 Another negligent discharge of a lie…gotta love it when they help our cause.