New Zealand has a very ample law that allows the government to declare anything you say or write prohibited and subjected to censorship. The Films, Videos and Publications Classification Amendment Act 2015 allows government to simply say "Oh! that is bad, it must be censored and whatever information related to it must be retained and turned in for prosecution.
That is all fine and dandy till you try to pull that shit with an US citizen living in the US.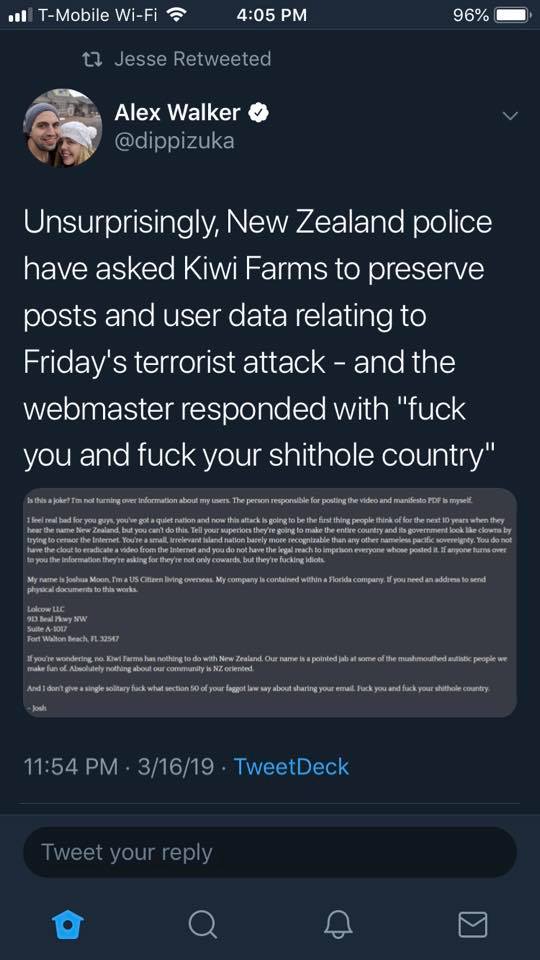 Here is the text, enlarge to read.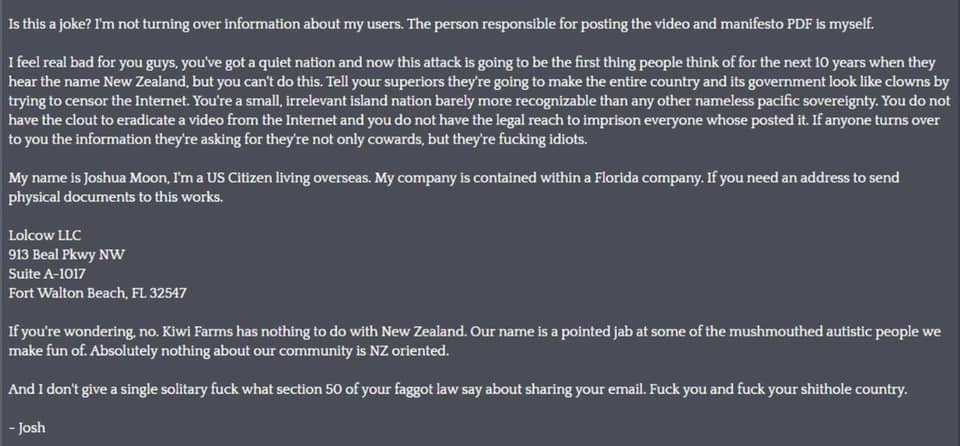 The LLC is registered in Florida under the ownership of the individual mentioned, but it is inactive which is not strange and possibly another slap in the face for KiwiPD.
Fuck 'em. Instead of investigating the massacre, you waste time chasing the video thru the net? You are gloriously dumb if you think you can.
Hat Tip to BlogSon Justin