The P.R campaign: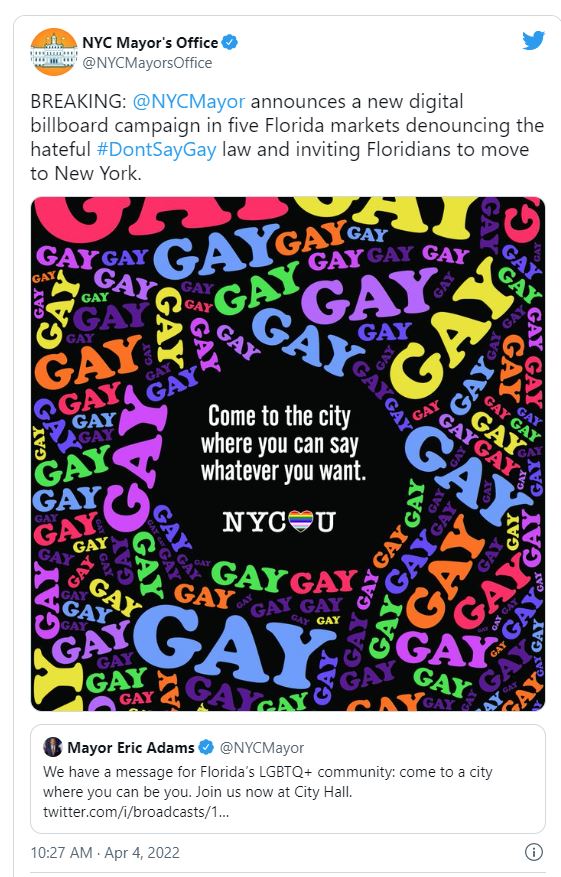 The reality:
BUSHWICK, Brooklyn (WPIX) — A hooded arsonist poured gasoline on the floor of a New York City bar on Sunday and set it ablaze.

The owner of Rash Bar, an LGBTQ bar in Brooklyn's Bushwick neighborhood, said the suspect started the fire shortly before 9:30 p.m., sending patrons fleeing the establishment.

"All the people in the bar suddenly rushed out screaming. I looked behind me … and there were enormous flames up to the ceiling," owner Claire Bendiner told Nexstar's WPIX. "I was in disbelief."

Footage released Wednesday by the New York City Police Department shows the suspect dumping fuel inside the bar while another person stands in the background, seemingly unaware. The suspect ignites the fuel with a lighter, sparking a violent blaze.
'Flames up to the ceiling': Arsonist sets fire to LGBTQ bar in NYC after dumping gas on floor, video show
It never ceases to amaze me how Liberal, Safe and Open places end up being the hunting grounds for the hateful and insane. Fake politicians will always offer fake protections.