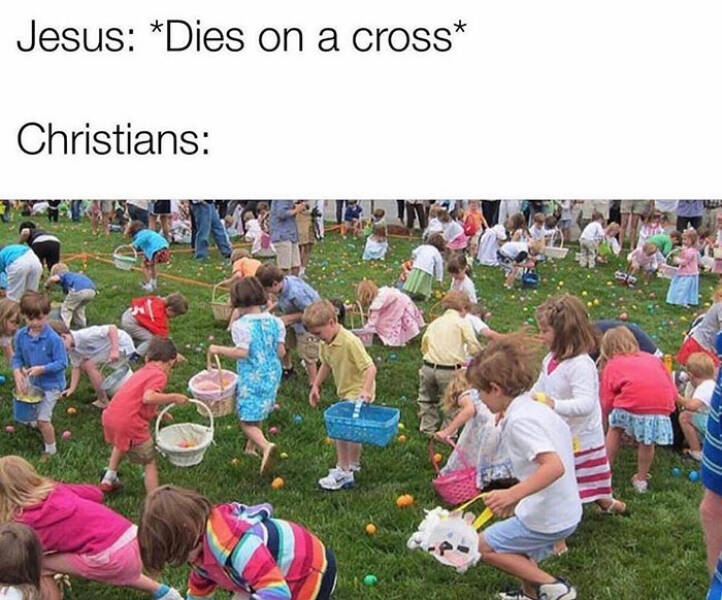 This Saturday, there is going to be a big production of Easter Egg hunting where somebody you may or may not know works. As you can imagine, preparations are being made and people are giddy about it, but the fly in the ointment has been this odd Hispanic Catholic who cannot seem to be getting in the spirit.
When asked why he was not as excited as the rest of the associates, the answer was:
"We are commemorating the torture by lashing and death of Jesus on the cross followed by his resurrection. I fail to see why and how that is done by having a party where collecting fake eggs stuffed with weird things and candy delivered by imaginary giant rabbit (a mammal by the way) is the proper way to go about it."
No adequate response was given to the person.